"We should all work together to keep this agreement, this deal because for us I think it is the only way to stabilize the region… Without it we might have problems," Hadi said on the sidelines of the KazanSummit 2018 when asked whether he agreed with the position of the Egyptian Foreign Ministry.
Hadi emphasized that Iraq was trying to create peace in the region and expressed hope that Russia and other JCPOA signatories were also against Trump's decision.
READ MORE: Will Saudi Arabia Fill Iranian Oil Gap After US Withdrawal From JCPOA
Earlier this week, US President Donald Trump announced that the United States would no longer remain part of the JCPOA and promised to re-impose the highest level of economic sanctions against Iran in response to Tehran's development of the nuclear program. The Egyptian Foreign Ministry expressed hope on May 9 that Arab states would be engaged in settlement of this issue.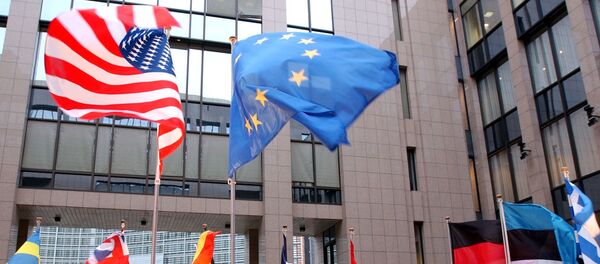 On July 14, 2015, the
European Union
and the P5+1 group of countries — China, Germany, France, Russia, the United Kingdom and the United States — signed the JCPOA with Iran. The accord stipulated a gradual lifting of anti-Iranian sanctions in exchange for Tehran curbing its nuclear program and allowing inspections to ensure that the nature of the program is peaceful.
Russian Firms Should Help Rebuild Iraq After General Election
Russian companies, especially those in the predominantly Muslim Republic of Tatarstan, should invest in the reconstruction of Iraq after the country's parliamentary election, Haidar Hadi, the Iraqi ambassador to Russia, told Sputnik on the sidelines of the KazanSummit.
The annual KazanSummit is being held in the capital of Tatarstan, Kazan, on May 10-12. The event, which was organized by Russia and the Organization of Islamic Cooperation (OIC), aims to strengthen trade, economic, scientific, social and cultural ties between Russia and members of the OIC.
"Tatarstan has a great potential… We [Iraq] have an election, after the election, we will have reconstruction efforts in Iraq. So I am encouraging Russian companies, companies from Tatarstan to be involved in the reconstruction efforts in Iraq. There will be lots of business opportunities," Hadi said.
READ MORE: KazanSummit Kicks Off in Tatarstan Capital 
On May 12, the Iraqis will elect members to the 328-seat parliament, which will then be required to choose a president and prime minister. The election was supposed to have been held in September 2017, but it was rescheduled for this year because Iraq was still fighting the Islamic State (IS, banned in Russia) terrorist group. The conflict finished with the terrorists being defeated in December.