"I called my US counterpart [Treasury Secretary Steven Mnuchin] and asked him for either exemption for a number of our companies or longer deadlines," French Finance Minister Bruno Le Maire told the Europe1 radio network.
The minister stressed that Europe and France wanted to "defend their economic interests," since a number of French enterprises, including Total, Renault, and Sanofi, were based in Iran and could, therefore, be affected by the US measures.
READ MORE: US Imposes New Sanctions on Iran — Treasury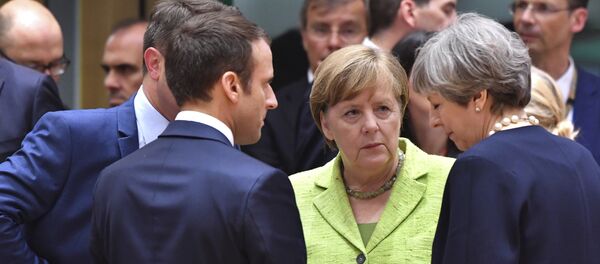 On May 8, US President
Donald Trump announced his decision
to withdraw the United States from the Joint Comprehensive Plan of Action (JCPOA), also known as the Iran nuclear deal. He also vowed to reinstate the sanctions against Iran that were lifted as a result of the agreement.
A diplomatic source in Brussels told Sputnik that the United States' withdrawal might result in extraterritorial sanctions which target European companies that do business with Iran.
In 2015, Iran, China, France, Germany, Russia, United Kingdom, United States, and the European Union created the JCPOA, under which international sanctions on Iran would gradually be lifted in exchange for Tehran maintaining the peaceful nature of its nuclear program.