"Iran was likely to respond with tougher, more defiant policies to President Donald Trump's announcement on Tuesday that he was pulling the United States out of the JCPOA," Schirach said.
"What if the Iranians say nothing about restarting enrichment but simply bar IAEA [International Atomic Energy Authority] inspectors from their country? This alone would be enough to cause great concerns in Saudi Arabia and Egypt. These two countries may decide to fast track their own nuclear programs in order to create as soon as possible a nuclear deterrent against Iran, their regional adversary."
Trump's decision to leave the JCPOA would increase instability across the Middle East and could also boost energy costs, he added.
"Regarding oil markets, new tensions involving Iran, a major producer and exporter, may contribute to jack up oil prices, this way causing negative ripple effects for consumers across the world," he said.
Trump might also try to use his JCPOA pullout to try and leverage a renegotiated deal with Iran that would include restrictions on Tehran's missile development programs, Schirach suggested.
READ MORE: Zarif to Discuss Iran's Aviation Industry During Diplomatic Tour — Iranian CAO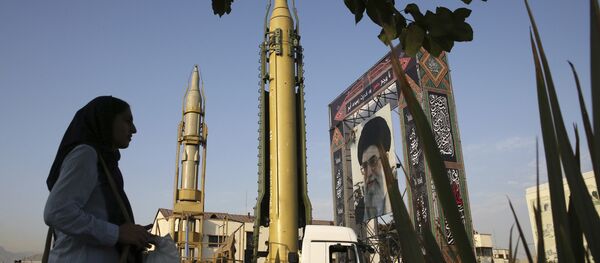 German Chancellor Angela Merkel, as quoted by local media, accused the United States of undermining the international order by its decision to exit the UN Security Council-endorsed Joint Comprehensive Plan of Action (JCPOA) that governs Iran's nuclear program. France's Foreign Ministry, in addition, vowed that Europe would fight new US anti-Iranian sanctions.
On May 8, President Donald Trump violated the terms of the JCPOA by withdrawing from the accord despite the fact that Iran remained in compliance as verified by the IAEA in 11 inspection reports. The JCPOA has ensured the peaceful nature of Iran's nuclear program in exchange for sanctions relief since it was signed by the P5+1, EU, and Tehran in 2015.
READ MORE: Trump's Iran Decision Won't Influence Transatlantic Cooperation — Merkel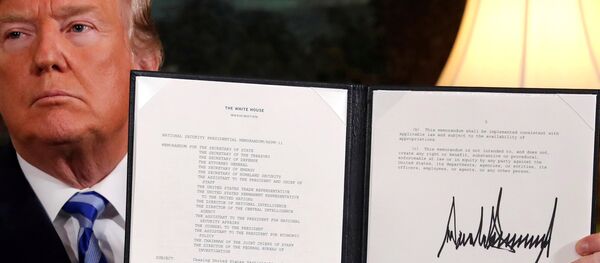 Following Trump's decision, the Treasury Department's Office of Foreign Assets Control (OFAC) sanctioned nine Iranian individuals and entities including those with links to Iran's Revolutionary Guard.
Schirach is also the President of the Global Policy Institute and Professor of International Affairs at BAU International University.