According to the security researchers cited by the newspaper, since the Iran nuclear deal was signed in 2015 the number of cyberattacks has significantly reduced as the hackers shifted their focus from the United States to Iranian neighbors in the Middle East.
Now, right after the US president's decision, a security firm CrowdStrike reportedly notified its customers that there was a "notable" shift in Iranian cyberactivity with Iranian hackers sending emails with malware to diplomats working in the foreign affairs offices of US allies and employees at telecommunications companies in an attempt to infiltrate their computer systems.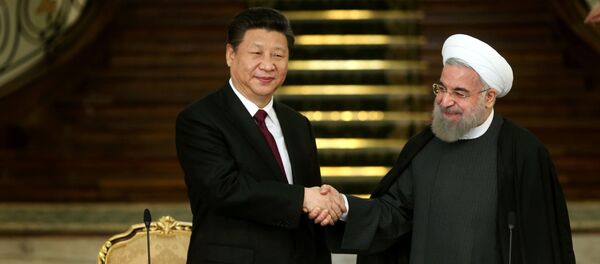 The newspaper added that the security researchers had discovered that Iranian hackers had also been probing the internet addresses belonging to US military installations in Europe over the last two months.
Trump announced on Tuesday that the United States would withdraw from the Joint Comprehensive Plan of Action (JCPOA) and vowed to re-impose the highest level of economic sanctions against Iran. The move has been strongly criticized by other P5+1 members, namely Moscow, London, Beijing, Paris, Berlin and Brussels, who have confirmed their commitment to the deal. Tehran, in its turn, stated that it would continue to adhere to the nuclear deal and emphasized that none of its provisions could be re-negotiated.
READ MORE: Iran Deal: China Has Good Experience of Circumventing US Sanctions — Academic
On July 14, 2015, the European Union and the P5+1 group of countries — China, Germany, France, Russia, the United Kingdom and the US — signed the JCPOA with Iran. The agreement stipulated a gradual lifting of anti-Iranian economic sanctions in exchange for Tehran curbing its nuclear program and allowing inspections to ensure that the nature of the program is peaceful.