Iran's Foreign Minister Mohammad Javad Zarif is leaving on a planned diplomatic trip, during which he will visit Beijing, Russia and the EU to negotiate with the remaining sides of the 2015 Joint Comprehensive Plan of Action (JCPOA) Iranian nuclear deal.
His visit comes as US President Donald Trump announced that the US would withdraw from the landmark treaty, and Israel attacked alleged Iranian forces stationed in Syria.
Iran appears to be determined not to get dragged into a full-scale war, despite unprovoked Israeli airstrikes, consistently conducted under a pretext of retaliation that Tehran has consistently noted as false.
As reported earlier by Sputnik, Israeli Defence Minister Avigdor Lieberman on Friday urged Syrian President Bashar al-Assad to "throw the Iranians out" of his country in hopes of provoking an Iranian military action.
"The repeated attacks by the Zionist regime on Syrian territory were carried out under pretexts that were invented by themselves and are without foundation," Foreign Ministry spokesman Bahram Ghasemi said, without elaborating.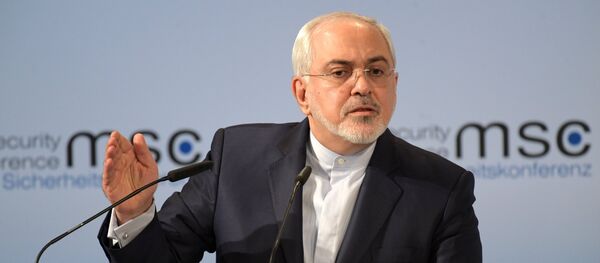 The five remaining sides of the JCPOA — China, Russia, France, Britain and Germany — have unilaterally condemned the decision by Trump's administration to ditch the deal; however, European countries are vulnerable to economic pressure from Washington, AFP notes.
In the meantime, protesters have rallied in Iran and Israel, as both sides express belligerence.
"Officials shouldn't trust France and Britain. They will never abandon the US for us," an Iranian protester told reporters.
"We came here to pray to God after the victory against Iran," said a Jerusalem rabbi, one of some 200 Jews gathered at the Western Wall for prayers "against the enemy."
Experts note that Iran can "activate" its powerful Lebanese ally — Hezbollah — thus potentially opening a second front in a potential conflict against Tel Aviv. Deadly shootings on Israel's border with Palestine are adding fuel to the flame.
The White House puts all the blame on Iran and its "reckless actions," calling Iran a "severe threat to stability" in the Middle East.
"Already this week, the IRGC [the Iranian Revolutionary Guard Corps] fired rockets at Israel citizens, and Iran's proxies in Yemen have launched a ballistic missile at Riyadh," a statement from the White House declared.
The United States has said, however, that despite its withdrawal from the 2015 nuclear accord, it wants inspections by the UN nuclear watchdog, the International Atomic Energy Agency, to continue in Iran.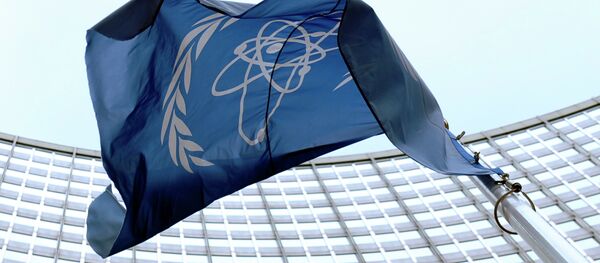 Also: IAEA chief inspector Tero Varjoranta resigned Saturday, without giving a reason for a sudden departure.
Experts also note that Javad Zarif's diplomatic trip is a rare opportunity for Iran to gain the moral high ground, by showing the world that they seek a diplomatic approach.
"For the first time, Iran has the chance to show the world they are not the rogue nation they are always presented as, that they negotiated in good faith and keep to their commitments," said Karim Emile Bitar, of the Institute for International and Strategic Affairs in Paris.
Of all signatories to the Iranian JCPOA nuclear deal, Russia is the only country that has good international relations with both Iran and Israel. Moscow could become a mediator in a dialogue between the two middle eastern nations, it has been suggested.
Russian foreign minister Sergei Lavrov said "all issues should be solved through dialogue" and that Russia has warned Israel to avoid "all actions that could be seen as provocative."