Russian acting Foreign Minister Sergei Lavrov said that the US is exerting significant pressure on remaining parties to Iranian nuclear deal.
"We see… that significant pressure will and has already been exerted on them [remaining parties to the nuclear deal with Iran], they [ the United States] have already put forward ultimatums about the need to stop trade with Iran, including deliveries to certain products, including the purchase of Iranian oil. They name terms — 60 days, 90 days. This is the plan for massive pressure," Lavrov told a joint press conference with his Philippine counterpart.
The minister added that the EU partners said that they were taking steps not to depend on the United States in its trade and economic relations with Iran.
"One thing is clear: the United States, having withdrawn from the Joint Comprehensive Action Plan has lost all its rights with respect to this document, because there are a number of provisions that grant participants certain rights," Lavrov said.
READ MORE: US Exit From Iran Deal May Fuel Nuclear Arms Race in Middle East — Ex-EU Aide
Russia stands for discussion by all remaining participants to the JCPOA on the Iranian nuclear program regarding joint compensation measures for unilateral US sanctions against Iran, Sergei Lavrov said.
"There are reasons for concern over recent events, I mean a nuclear deal with Iran," he said. "This can seriously damage transatlantic relations. And if this happens, the consequences will be much broader than only Iran and the deal with it. "
Speaking about the deal later in the day, Iranian President Hassan Rouhani urged the EU countries deter the US decision to withdraw from the agreement, calling Washington's actions "illegal and illogical".
"Iran can stay in the JCPOA only if it fully benefits from the deal," Rouhani stated as quoted by IRNA on Tuesday.
After Donald Trump's decision to pull out of the 2015 nuclear agreement with Iran, the EU foreign affairs commissioner Federica Mogherini, as well as France, Britain, China and the other members of P5+1 have likewise voiced their concern about the US withdrawal from the Iran nuclear accord and expressed their commitment to the deal.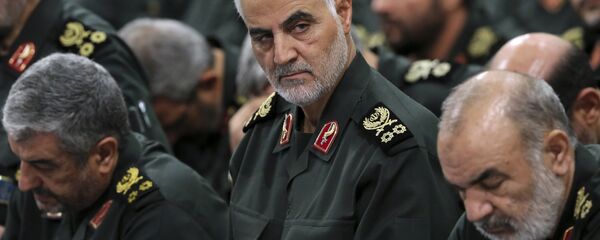 On July 14, 2015, the European Union and the P5+1 group of countries — China, Germany, France, Russia, the United Kingdom and the United States — signed the JCPOA with Iran. The accord stipulated a gradual lifting of anti-Iranian sanctions in exchange for Tehran curbing its nuclear program and allowing inspections to ensure that the nature of the program is peaceful.