New Delhi (Sputnik) — The Indian government on Wednesday approved a new policy expanding the scope of raw material for ethanol production by allowing the use of sugarcane juice, sugar-containing materials like sugar beet, sweet sorghum, starch-containing materials like corn, cassava, damaged food grains like wheat, broken rice, and rotten potatoes that are unfit for human consumption for ethanol production. The decision was taken in view of the farmers being at "risk of not receiving an appropriate price for their produce during the surplus production phase."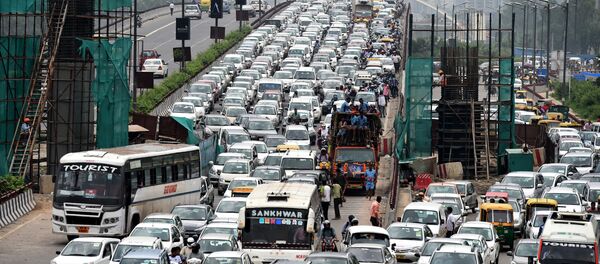 For the 2017-18 supply year (December 2017 to November 2018), India's petroleum ministry aims to blend 140 liters of ethanol with gasoline which will be highest ever since the blending rule came into force. So far, India has allowed blending of up to 10 percent ethanol extracted from sugarcane in gasoline but supplies remain a concern. In March this year, Dharmendra Pradhan, India's Minister of Petroleum had said that the use of biofuels will help achieve the target of reducing oil imports by 10 percent by 2022. India currently imports 80 percent of its oil needs.
"The ethanol supply year 2017-18 is likely to see a supply of around 150 crore liters of ethanol which will result in savings of over $601 million of foreign exchange," the government notification read.
READ MORE: Sun Salutations: India Nears Completion of World's Largest Solar Park
The government has categorized biofuels into two categories: "basic biofuels" and "advanced biofuels" with the allocation of approximately $750 million in six years to second generation advanced bio-refineries in addition to higher tax incentives, higher purchase price as compared to basic biofuels.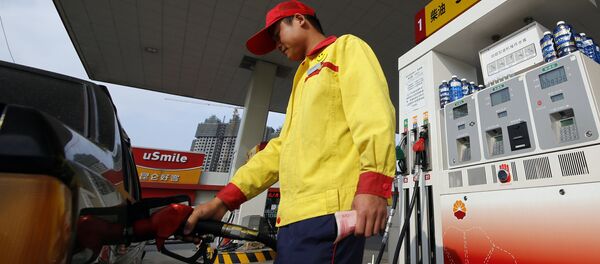 1 November 2017, 15:05 GMT
At present, India's oil refiners are in the process of setting up 12-second-generation biorefineries with an investment of around $1.5 billion and the number of such biorefineries is expected to further go up with the announcement of $750 million viability gap funding.
The Biofuel Policy 2018 encourages the setting up of supply chain mechanisms for biodiesel production from non-edible oilseeds, used cooking oil, short gestation crops, etc.  
The government is also hoping to curb pollution as it says that one crore liter of ethanol blending saves around 20,000 tons of carbon dioxide emissions.  
"By reducing crop burning and conversion of agricultural residues/wastes to biofuels there will be a further reduction in Green House Gas emissions," the notification reads.  
READ MORE: Green Driving: China Plans to Use Biofuel Nationwide by 2020
It is estimated that 62 million metric tons of solid waste (MSW) are generated in India annually. "There are technologies available which can convert waste/plastic, MSW to drop-in fuels. One ton of such waste has the potential to provide around 20% drop-in fuels" the government added.
The Indian government began promoting the use of biofuels in 2009 but it has gathered pace during the Narendra Modi government since 2014.