Earthrise Media, a nonprofit that specializes in using satellite imagery to present viewers with the "Earthrise" effect, or sense of perspective that astronauts experience looking at the Earth from space, announced the discovery Wednesday, Reuters reported. The photos, obtained from DigitalGlobe's high-resolution WorldView satellites, showed a large number of buildings on Subi Reef, among them an airstrip, hangars, parade grounds, radar equipment and sports facilities.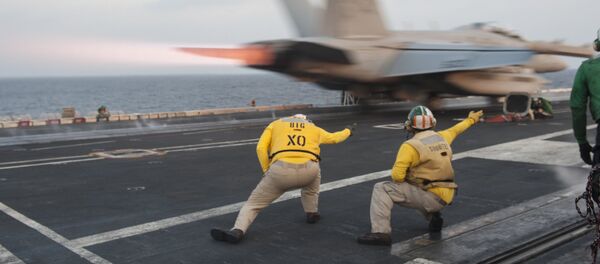 Subi is an artificial island, constructed by the Chinese government on a reef that is only naturally above the waterline at low tide. The Chinese government has developed enormous dredging ships, such as the Tian Kun Hao, to pull the seafloor up to create and expand islands and reefs in the South China Sea. Tian Kun Hao can dredge "212,000 cubic feet of sediment from the ocean floor every hour — enough to fill three Olympic swimming pools," Sputnik reported.
Other facilities known to have been installed on Subi Island include anti-ship and anti-air missiles, cruise missiles and submarine detection equipment. Large military transport aircraft have also been spotted on Subi and other islands in the Spratly chain in recent months, fueling speculation that large numbers of People's Liberation Army soldiers have been, or could be, stationed on the islands, Sputnik reported.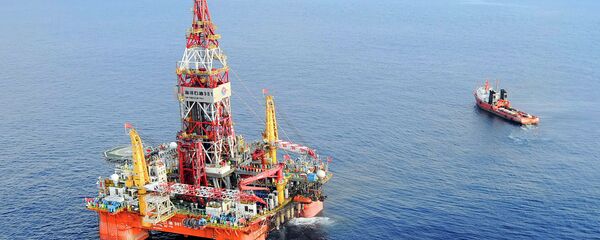 The Spratly chain includes over 100 islands and reefs and is claimed, at least in part, by several nations including Vietnam, Malaysia, Brunei, the Philippines, China and Taiwan. Each nation has produced documentation proving their sovereignty over the islands and the neighboring Paracel Islands going back centuries, the BBC reported. The sea surrounding the islands is poorly explored, but it contains rich fishing areas and is believed to contain large hydrocarbon reserves, as it is proximate to known oil and natural gas fields.
Roughly $2.8 trillion in trade transits the South China Sea waterway every year, the Diplomat reported, citing the Center for Strategic and International Studies' China Power project.