"We call on Ukrainian authorities to refrain from banning information sources, be it ones with favorable or unfavorable coverage," CPJ Europe and Central Asia Program Coordinator Nina Ognianova said. "We urge Ukraine to reverse the ban on Russian media companies."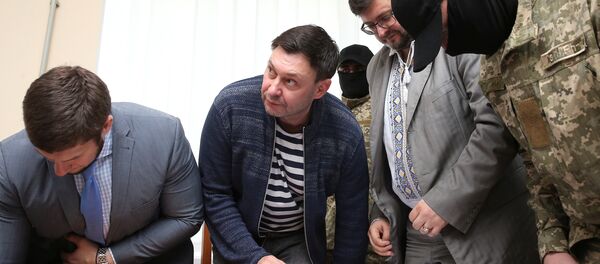 On Thursday, Ukraine included the Russian news agency Rossiya Segodnya on its sanctions list for three years and blocked the news agency's assets and websites.
The restrictions also apply to the RIA Novosti Ukraine portal, whose head, Kirill Vyshinsky, was arrested in Kiev earlier in May, and Rossiyasegodnya.rf, Sputniknews.com, Ria.ru, Rsport.ria.ru, 1prime.ru as well as realty.ria.ru websites.
Other media outlets sanctioned earlier by Ukraine include VGTRK, NTV, REN TV and TNT.