"The EU has not had anything resembling an independent foreign policy for decades," Eric Kraus, an independent political risk analyst and asset manager told Sputnik, suggesting that the pressure from the bloc's Eurosceptic parties may gradually bring an end to Brussels' subordination to Washington.
Meanwhile, the Trump administration has dealt a series of blows to its European allies.
First, in March it imposed additional tariffs on steel and aluminum; second, it withdrew from the Joint Comprehensive Plan of Action (JCPOA), exposing major European companies to resumed sanctions; third, the White House has kicked off an investigation into car and truck imports which may lead to new import taxation; and, finally, Secretary of State Mike Pompeo pledged to bring an end to the Russian-European Nord Stream 2 project that is aimed at supplying the European Union with cheap pipeline gas.
"The US now openly employs sanctions and diplomatic pressure for purely commercial gains," the analyst pointed out. "[As for] Nord Stream 2, Washington hopes to sell expensive liquefied natural gas (LNG) to Europe, rather than having Germany buy far cheaper pipeline gas from Russia."
How Germany Found Itself Between a Rock and a Hard Place
It seems that Washington has deliberately exerted pressure on Berlin and specifically on German Chancellor Angela Merkel. Germany is likely to lose the most from the potential disruption of the Nord Stream 2 endeavor, which could make the country a major energy hub in Europe.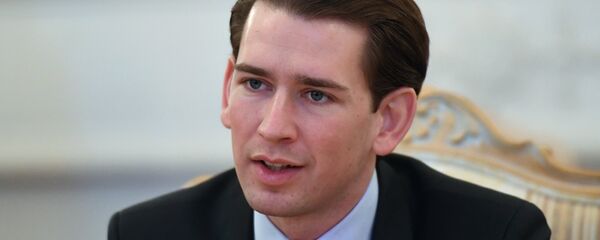 At the same time, Washington's decision to include Russian businessman Oleg Deripaska in its sanctions list in April 2018 immediately prompted concerns in Germany's Volkswagen Group, which has long maintained close cooperation with Deripaska's GAZ and Rusal.
Volkswagen emerged as the biggest automaker by volume in 2017. Trump's apparent decision to crack down on foreign manufacturers of cars, trucks and parts with the reported imposition of 25 percent tariffs may significantly affect German carmakers along with their Japanese counterparts.
Besides, two weeks ago the US president slammed Berlin for not meeting NATO's defense-spending targets. Speaking to NATO Secretary-General Jens Stoltenberg in Washington on May 17, Trump singled out Germany and said that those who do not meet the alliance's commitments would be "dealt with."
"In particular, Germany must demonstrate leadership in the alliance by addressing its longstanding shortfall in defense contributions," Trump said.
Does it mean that the US president is getting his sweet revenge on Berlin, which was highly critical of him at the beginning of his presidency? Is it possible that through these measures Trump is seeking to replace Angela Merkel with someone more loyal?
"I see little reason for Washington to wish to see Merkel replaced — her replacement would almost certainly be less compliant," Kraus responded. "She has been as faithful as possible to her American masters, although at some point she is compelled to pay at least some attention to German interests, which are being increasingly trampled."
© AP Photo / Evan Vucci
President Donald Trump meets with German Chancellor Angela Merkel in the Oval Office of the White House, Friday, April 27, 2018, in Washington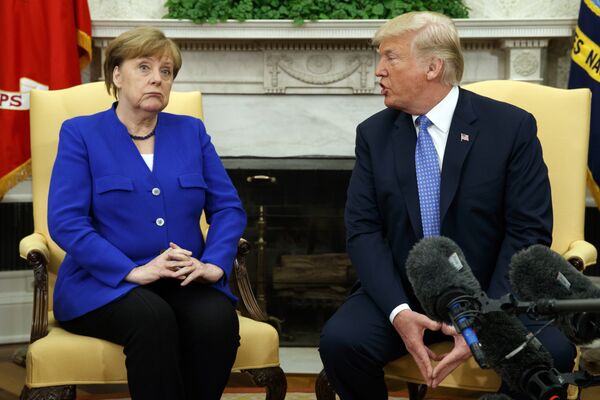 President Donald Trump meets with German Chancellor Angela Merkel in the Oval Office of the White House, Friday, April 27, 2018, in Washington
Will Europe Withstand Trump's Pressure?
According to the analyst, there is no sinister plot behind Trump's actions but an outright attempt to resuscitate American manufacturers at the expense of others.
Likewise, the White House found it possible to introduce further sanctions against Russia and Iran, since it is absolutely harmless for the US. Still, what the US is the least bothered about are Europe's economic and political interests.
"The Russian sanctions — painless for America, were very damaging for Europe; the carefully negotiated Iran deal provided an opening for European businesses, while it had very limited commercial advantage for the Americans — thus their current attempt to destroy it," Kraus explained.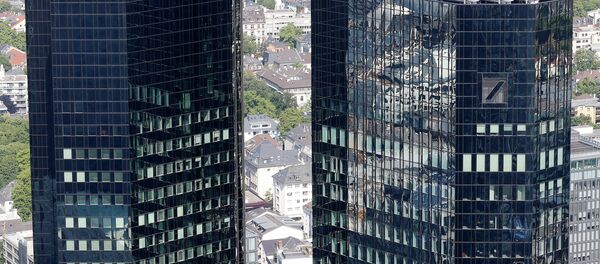 As for Trump's warning regarding NATO's 2 percent rule, "the Americans demand that Europe spend more on weapons simply because Europe buys much of its weaponry from American manufacturers — thus their fierce opposition to Turkey or India buying Russian missile defense systems, which would mean less business for Raytheon and other US weapons producers," he elaborated.
However, the independent asset manager cast doubts on Europe's abilities to resist the US pressure.
"As it is currently constituted, it is hard to imagine Europe developing sufficient backbone to stand up to Washington, defending its own economic interest," Kraus opined. "The US is willing to use scorched earth tactics with its 'allies', weaponizing the dollar settlement and banking systems, as well as using its judiciary for economic blackmail."
He added that hypothetically "Europe could strike back, could build new trading relationships with China, Russia and numerous other regions, but this would require enormous political courage" which he does not see manifest.  
"That said, there is an increasingly strong populist backlash against the Brussels establishment, with Italy to be the most recent country to rebel," the analyst remarked. "The hope would be that pressure from the European periphery, and from Eurosceptic parties in Northern Europe, will gradually erode their subservience to Washington."
The March 4 parliamentary elections in Italy resulted in the victory of Eurosceptic center-right parties. Earlier, in December 2017 a right-wing politician and EU critic, Sebastian Kurz, was sworn in as Austria's new chancellor. In addition, Hungary and Poland's governments do not conceal their discontent with Brussels' politics.
The US unilateral withdrawal from the 2015 Iran nuclear deal on May 8 has prompted EU member states to pledge their commitment to the agreement. The signatories to the deal, including Russia, China, France, the UK and Germany are seeking ways to maintain the JCPOA, while Brussels is considering how to shield Europe's businesses from Washington's anti-Iran sanctions.
The views and opinions expressed by Eric Kraus and Ekaterina Blinova are those of the contributors and do not necessarily reflect those of Sputnik.