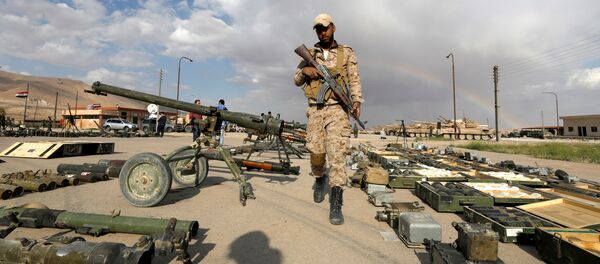 The source was however unable to confirm if the absence of the aforementioned militias from the coalition of government forces which will take part in the imminent south Syria offensive is due to external pressure from Israel and a formal agreement, though this does seem likely.
The Israeli Defense Forces (IDF) have mounted several attacks against Syria in recent months, claiming to have targeted facilities used by Iran-backed forces.
Damascus has denied these claims and has repeatedly condemned Israel's strikes on Syrian soil as flagrant violations of the Arab Republic's sovereignty.
Although the Syrian Army does already have a sizeable presence in the Deraa Governorate, including the provincial capital, its upcoming offensive will aim to liberate the entirety of southern Syria, including territory near the Israeli-occupied Golan Heights.
The prospect of hostile forces – either military personnel from Iran's Islamic Revolutionary Guard Corps (IRGC) or sponsored militias – has alarmed Israel. Russia has attempted to address Tel Aviv's concerns before the assault gets underway, to minimize the risk of direct Israeli military intervention in southern Syria against the Syrian Army and the wider coalition of allied government forces.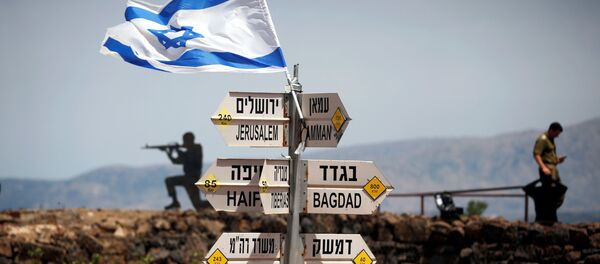 Iran's involvement in Syria has long troubled Israel, as Tel Aviv fears Tehran is looking to entrench its forces there and could potentially use Syria as a platform to launch attacks against targets in Israel.
Israeli PM Benjamin Netanyahu has vowed to prevent Iran from maintaining a permanent military presence in Syria and has warned that the IDF will conduct additional airstrikes unless Iranian troops leave the Arab Republic. 
Damascus has refuted the presence of "thousands" of Iranian military personnel in Syria, insisting there are only a limited number of IRGC advisors embedded in the Syrian Army. 
READ MORE: Syrian Army Reinforcements Arrive in Southern Syria as Major Offensive Looms