The proposal was made during a morning meeting of the two nations' unification ministers, South's Myoung-gyon and Ri Son Gwon of North Korea, at the common border, South Korea's Yonhap news agency said.
Seoul reportedly proposed opening a liaison office in the North Korean border city of Kaesong to implement the agreements their leaders made at the recent summit in April.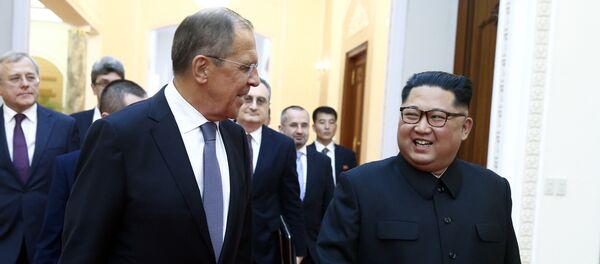 The Friday negotiations in the demilitarized zone lasted less than an hour and are set to continue in the afternoon. The delegations include deputy ministers for transport, culture and sport.
At the end of April, North Korean leader Kim Jong-un and the South Korean president held a summit in the "truce village" of Panmunjom, during which the sides signed the Declaration for Peace, Prosperity and Unification on the Korean Peninsula, which commits the two countries to denuclearization of the  peninsula and talks to bring a formal end to the Korean War.