The daytime footage, which was captured by Junelyn Bitalac after she dropped off her mom at work, shows a strange object flying in the sky not far from HMAS Cerberus, a Royal Australian Navy base in Victoria, on Australia's southern coast. 
"I dropped my mom to work that day and on my way home saw this strange object flying in the sky. So I pulled over on the side of the road and took a video of it. Can anyone please tell me what this is?" Bitalac wrote in the description of her YouTube video.
​The video gained widespread popularity after being shared on the Secureteam10 YouTube channel, which reports UFO sighting news. So far, the clip has been viewed more than 444,000 times.
Many users were quick to share their theories about what the mysterious black object floating in the sky could be.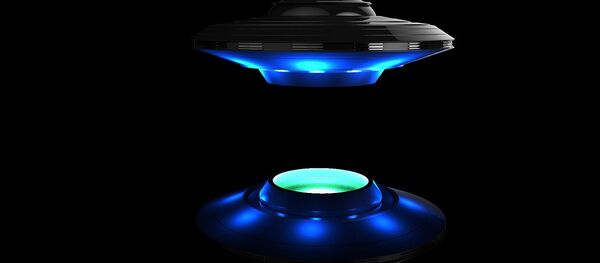 "Most likely a secret governmental black project craft," one YouTube user wrote.
"Obviously some sort of experimental aircraft, possibly military," another noted.
Others were less adventurous with their speculations.
"Right next to the military base — must be a drone," another viewer wrote.