"Last week, Naftogaz of Ukraine filed a motion to arrest Gazprom's shares in its Dutch subsidiaries and debts of Gazprom's subsidiaries. The motions were filed to secure the right of Naftogaz to recover $2.6 billion from the Russian monopoly under the decision of the Stockholm arbitration court adopted in February 2018. The Dutch court granted these motions, but six out of seven Gazprom subsidiaries in the Netherlands refused to cooperate with court officials. However, all this will not affect the arrest in any way," the statement read.
Naftogaz noted that Dutch court officials were "taking actions" to freeze Gazprom's assets in the Nord Stream AG and Nord Stream 2 AG companies upon a claim filed by the Ukrainian company.
READ MORE: NATO Equals Chemical Weapon and Gazprom, Prepping Ukraine for Hybrid Warfare
Russian energy giant adressed the situation in a press release, stating that the company is aware of the decision, but had not received any official notifications so far.
"Gazprom has learnt that Naftogaz of Ukraine is taking actions on the territory of the Kingdom of the Netherlands in order to enforce the decision of the Stockholm arbitration court of 28 February 2018 on the proceedings in respect of the transit contract… To date, Gazprom has received no official notification regarding this procedure. Gazprom will defend its rights in accordance with applicable law," the press release read.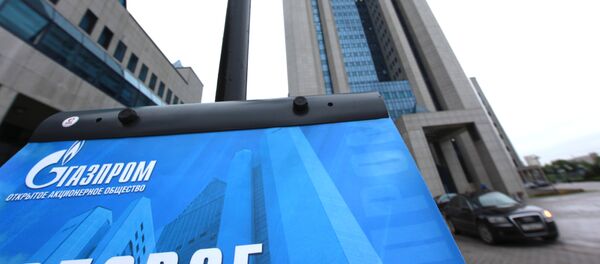 Last February the Arbitration Institute of the Stockholm Chamber of Commerce ruled the Russian company to pay Ukraine's Naftogaz almost $2.6 billion. Gazprom, however, appealed to the court in May, and later demanded to reverse the verdict, stressing that the part of the ruling was written by "a third person," which is a considerable сontempt of court procedures.