Trump last week announced that the US government will slap 25 percent tariffs on steel and 10 percent tariffs on aluminum imports from Canada, the EU and Mexico, citing national security concerns as part of the legal justification.
Mexico and Canada immediately responded to Trump's move with counter-measures targeting US steel, aluminum and farm products. On Friday, Ottawa said it also filed complaints with the WTO in a bid to stop Trump's new tariffs while a WTO source told Sputnik that the body received a request from the EU to start consultations on the issue.
WTO Battle
Over the past few days US, Canadian and European leaders — via both public statements and direct phone conversations — have exchanged arguments backing their claims about tariffs. On Friday, Canadian Foreign Affairs Minister Chrystia Freeland called Trump's tariffs "illegal" and said it was wrong to cite national security concerns as a rationale to impose penalties on US allies.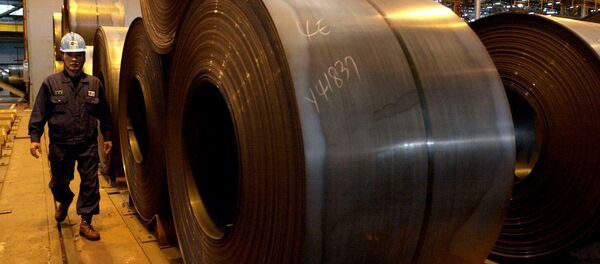 On Monday, UK Prime Minister Theresa May told US President Donald Trump during a phone call that his move to impose tariffs on the EU was "unjustified," according to a Downing Street press release.
Trump in a Twitter post earlier in the day said that tariffs Canada unveiled against US farm products are unacceptable because Ottawa already has "all sorts of trade barriers," on American agricultural goods. Trump added in a separate tweet that Canada, China and Mexico have treated US farmers unfairly for 15 years and vowed to negotiate an end to those practices.
Some trade groups came out in support of Trump's metal tariffs and the rationale behind them. The Coalition for a Prosperous America CEO Michael Stumo said in a press release on Friday that the fact the EU and Canada are allies is irrelevant to the reality that their oversupply is "degrading US industrial capability."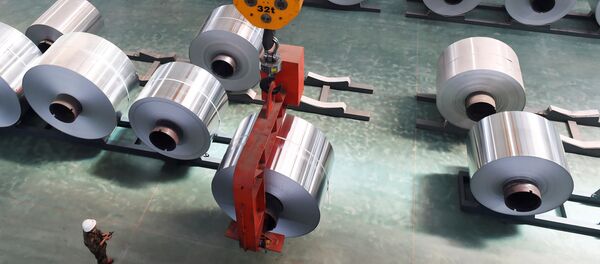 Regardless the protestations from Trump and domestic trade groups, Washington's prospects in front of the WTO appear dim because the EU and Canada have stronger arguments, University of Pittsburgh Professor of International Affairs Michael Brenner told Sputnik.
"When the case eventually is adjudicated in the WTO, the US surely will lose," Brenner said about the EU claims.
Independent Institute Center for Peace and Freedom Director Ivan Eland told Sputnik that the WTO decision on the tariffs case with the EU was more likely to go against Washington given the US argument rests on dubious grounds.
"The EU has a reasonably good chance to win the WTO dispute, because the US 'national security' rationale for the tariffs is nonsense," Eland said. "Trump is using the national security excuses to thinly disguise raw protectionism."
Economic Impact
Last week, local media reported that a divide has recently emerged among senior staff and officials within the Trump administration, pitting free trade advocates against protectionists. US Treasury Secretary Steve Mnuchin's camp opposes aggressive tariffs while economic nationalists led by Trump adviser Peter Navarro believe the measures will boost the US economy and protect American workers, according to reports.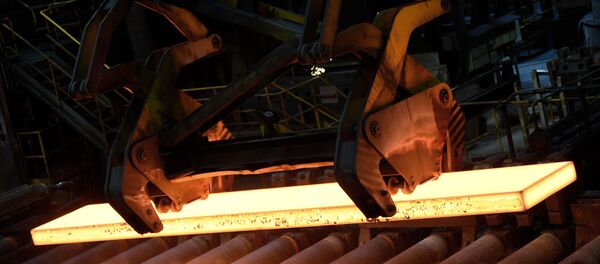 The analysts agreed that all parties involved with the WTO dispute will lose in a trade war. Brenner argued that, unfortunately for the United States, some elements within the Trump team seem clueless to this reality.
"The logic of international commerce is well established and the implications of unilateralism [are] obviously deleterious," Brenner explained. "It is not evident that the Trump people understand these elementary facts of contemporary life."
Other complicating factors, Brenner added, include the influence of "maverick friends of Trump who speak with him at length by telephone," and the president's inability to think rationally.
The EU will ensure that retaliatory measures will inflict similar losses on the American economy, he said. In addition, Brenner said some important economic sectors in the United States will be hurt by losing access to European export markets.
"Workers will lose whatever happens," Brenner predicted. "The only question is how much over what time frame."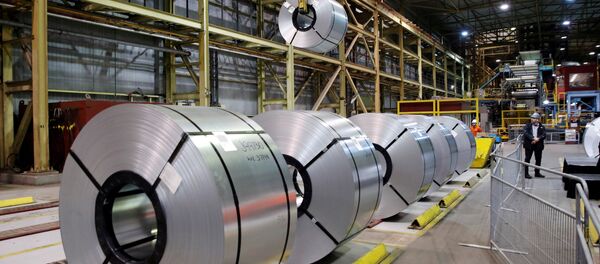 Eland also warned that while the tariffs on aluminum and steel may protect a "narrow slice" of US jobs, most will lose in the broader war.
"The retaliation of other countries on US products may make a wider slice of US workers unemployed or underemployed," Eland said.
However, according to Eland, retaliation against the United States by the Europeans will backfire and have a significant negative impact on their own economics.
"It's not just the steel and aluminum exports to the US that may be reduced by tariffs, but the wider damage that may be caused by a broader trade war with the United States," Eland explained. "Even the EU's narrow retaliation for US steel and aluminum tariffs will hurt EU consumers."
Eland said basic economic principles alone should inform policymakers that no country will benefit from an escalating trade war.
"Nations' companies and industries only gain efficiency and increased productivity by robust, unfettered competition with the companies and industries of other countries," Eland concluded.
On Monday, White House Press Secretary Sarah Sanders told reporters that the United States will continue having solid relationships with Canada, Mexico, and the European Union despite rising tensions over trade tariffs.