Two US B-52 bombers flew above disputed islets and reefs in the South China Sea on Tuesday, US Pacific Air Forces reported.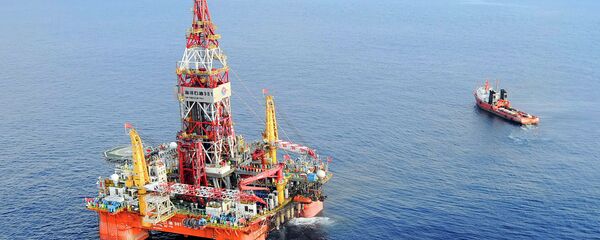 "Running amok is risky," Chinese Foreign Ministry spokesperson Hua Chunying told reporters in Beijing Wednesday, Reuters reported.
"China won't be scared by any so-called military ship or aircraft and we will only even more staunchly [take] all necessary steps to defend the country's sovereignty and security, to protect the peace and stability of the South China Sea region," Hua added.
"I hope the US can explain to everyone: isn't it militarization when you send attacking weapons like the B-52 bombers to the South China Sea? Were the B-52s there for freedom of navigation and overflight? If someone frequently flexes his muscles or snoops around near your house, shouldn't you raise your alertness and improve your defense capabilities?" the Foreign Ministry official noted.
The flyby occurred after US Defense Secretary James Mattis denounced Beijing for its militarization of the South China Sea last week.
The South China Sea contains many islands, reefs and shoals presently controlled and occupied by the People's Republic of China but also claimed by several other nations include Vietnam, Taiwan, Cambodia, Brunei and Philippines. Aside from the enormous amount of international sea trade that passes through the area, it is also believed to contain large amounts of as-yet unexplored oil and natural gas deposits.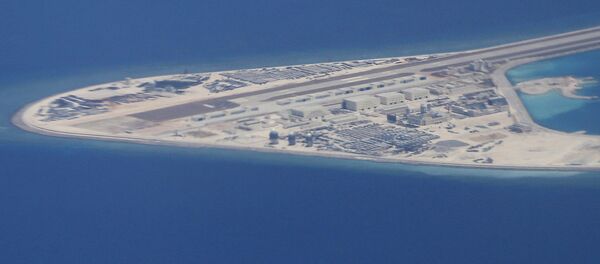 "Despite China's claims to the contrary, the placement of these weapons systems is tied directly to military use for the purposes of intimidation and coercion," Mattis said last week at the Shangri-La Dialogue, a meeting of defense ministers in Singapore organised by the International Institute of Strategic Studies.
"China's policy in the South China Sea stands in stark contrast to the openness our strategy promotes. It calls into question China's broader goals," Mattis added.
Mattis also said that the United States will continue to expand and deepen its connectivity in the Indo-Pacific region.
"So make no mistake, America is in the Indo-Pacific to stay," the secretary said at the summit.Mattis stressed no one nation should dominate Indo-Pacific and called sea lanes "arteries of economic vitality for all."
The B-52 Stratofortress is the US Air Force's largest bomber and serves as part of the United States' "Nuclear Triad" of forward nuclear weapons deployment. The other two arms of the triad are submarine-launched ballistic missiles and land-based intercontinental ballistic missiles. During the Cold War, the USAF kept nuke-armed
B-52s constantly in the air, ready to strike enemies like the Soviet Union or China at a moment's notice if nuclear war broke out.