"In their current state, US secondary sanctions could prevent the European Union from continuing meaningful sanctions relief to Iran … As allies, we expect that the United States will refrain from taking action to harm Europe's security interests," the ministers said in the letter to US Secretary of State Mike Pompeo and Treasury Secretary Steven Mnuchin, which was reviewed by The Wall Street Journal.
The European ministers have asked the US authorities to exempt European companies from those sanctions as Brussels wants to keep the bloc's financial channels with the Central Bank of Iran in order to convince Tehran to remain committed to the nuclear accord by keeping trade and investment with the Islamic republic.
READ MORE: US Anti-Iran Sanctions Put EU Companies at Risk: What Do They Say?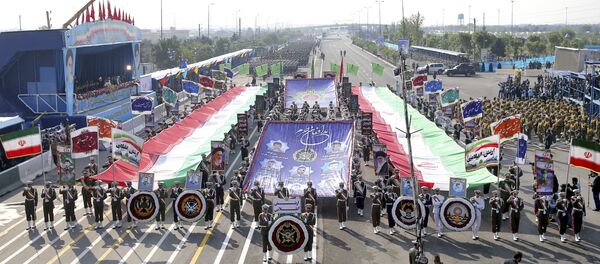 On May 8, 2018, US President
Donald Trump
announced that his country would withdraw from the Joint Comprehensive Plan of Action (JCPOA), commonly known as the Iran nuclear deal. In addition, Trump decided to re-instate the previously lifted sanctions on Iran. The unilateral move has been opposed by other signatories.
The JCPOA was signed in 2015 by Iran, the European Union and the P5+1 group of countries — China, Germany, France, Russia, the United Kingdom and the United States. The deal stipulated the gradual lifting of the anti-Iranian sanctions in exchange for Tehran maintaining the peaceful nature of its nuclear program.