"Tragedy struck migrants trying to cross from the Horn of Africa to find employment in Yemen and the Gulf, when their vessel capsized in high waves as it approached its destination in the early hours of 6 June … IOM staff reported that 46 migrants had drowned, 37 men and 9 women. A further 16 remain missing, presumed dead," the statement read.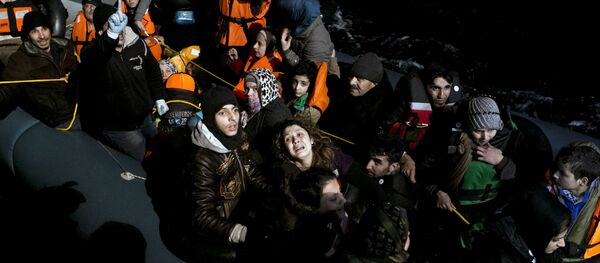 The accident occurred after at least 100 Ethiopian migrants, 83 men and 17 women, left the port of Bosaso in Somalia on an overloaded smugglers' boat on Tuesday. They have traveled through the night across the Gulf of Aden and approached the shore in the early hours of Wednesday.
Survivors said that those on the boat who had no lifejackets started panicking as high waves hit the vessel close to the shore. After it, the boat took on water, and many of the migrants drowned in rough seas, according to the IOM.
Yemen is a major migration hub in the Middle East with thousands dying as they try to cross to the country via the Gulf of Aden. According to the IOM figures, around 7,000 migrants travel across the gulf every month, and around 100,000 took this journey in 2017.