The Independent Inquiry into Child Sexual Abuse (IICSA), a UK panel on sexual abuse cases, requested on Wednesday public witness statements from Prince Charles and his private secretary.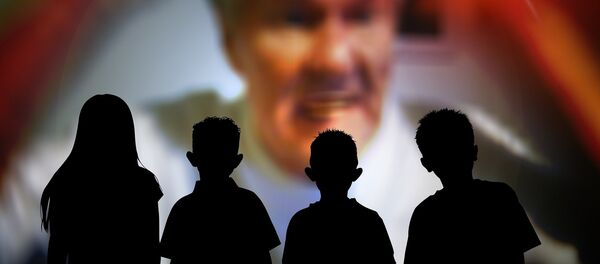 The panel is currently investigating how the case of Ball, an Anglican bishop found guilty of of sexual abuse against 18 teenagers and young men, was handled. The bishop's sexual misconduct dates from the 1970s through the 1990s and the panel is interested in how the bishop managed to evade justice for two decades.
Ball, now 87, was sentenced to 32 months in prison in 2015, but was freed after serving only half of his term.
The investigation determined that Ball exchanged correspondence with Prince Charles, whose diocese includes Charles' country estate, Highgrove. A spokesman for the prince told the Daily Mail last year that the correspondence contained nothing of relevance to the clergyman's offenses, the BBC reports.
According to IICSA lawyer Fiona Scolding QC, Prince Charles' lawyers indicated that the prince is willing to assist the panel's investigation and that they have also "raised a number of important issues for us to consider."
"This has led to lengthy and complex discussions and we are currently considering the latest points they have raised," Scolding said at a hearing Wednesday. "We hope to be able to provide an update to core participants on this in the next couple of weeks."
The statement by the prince's office "made it clear that [Prince Charles] was unaware of the extent of Mr. Ball's behavior," CTV News reports.
Richard Scorer, the complainants' lawyer at IICSA, said, "It is imperative that the inquiry leaves no stone unturned in its efforts to establish how Peter Ball was able to evade justice for two decades."
"If this means calling Prince Charles and other prominent establishment figures as witnesses, then the inquiry should do so without fear or favor," he added.
Last year, Archbishop of Canterbury Justin Welby apologized to Ball's victims after the church published a report revealing that allegations against the bishop were ignored for years. Welby said the Church of England had "colluded" to assist in hiding the long-term sexual abuse of young men, according to CTV News.