Thousands of items in Germany — returned or unbought — including mattresses, tablets, cell phones, refrigerators, washing machines, dishwashers and furniture, have been simply thrown away by Amazon, according to German current affairs program Frontal 21, cited by Berlin weekly WirtschaftsWoche.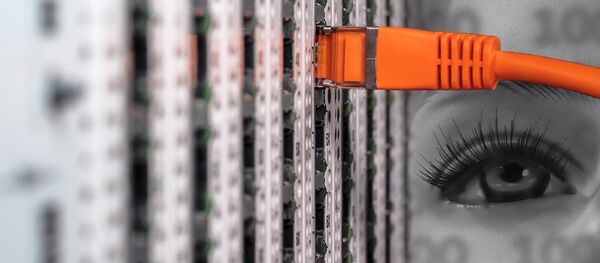 As reported by German media, Amazon employees described destroying tens of thousands of euros' worth of retail items every day, while other workers noted that not only unsaleable products, but many in 'as-new' or even brand new condition were disposed of, with little effort to reuse, leading many to accuse the online sales behemoth of spectacular corporate irresponsibility.
Amazon did not dispute the accusations, but in an approved corporate statement claimed that it was "having to destroy as few goods as possible," cited by Wiwo.de.
The largest online retailer in Germany and much of the world, Amazon encourages third-party sellers participating in its logistical services to simply throw away brand-new items that do not sell in a timely fashion.
The details of Amazon's German services include the statement: "You can have your inventory disposed of upon request," indicating that third-party retailers can ask the online giant to heave into the trash any products currently sitting in warehouses that they no longer want.
In internal corporate documents obtained by German media, Amazon's trash service is widely used, as long lists of items including headphones, children's shoes and many other usable goods are stacked in a particular warehouse for one day and then labeled 'destroy.'
Berlin's Federal Ministry of the Environment undersecretary Jochen Flasbarth quickly moved to demand an explanation from Amazon regarding the new accusations.
"This is a huge scandal," Flasbarth noted, adding, "we are consuming these resources despite all the problems in the world. This approach is not in step with our times."
"I strongly believe that many consumers are appalled by this behavior and will not go along with it," he added.
Former German Federal Minister of the Environment Klaus Töpfer termed the corporate policy "irresponsible," while environmental group Greenpeace called for speedy action to shift the Amazon policy to one of reuse and corporate responsibility.
"We need to implement a law on banning the waste and destruction of first-hand and usable goods," stated Greenpeace spokesperson Kirsten Brodde.