The invitation to Pyongyang contained in the letter, which was handed by Kim Jong-un's top aide Kim Yong Chol to the US President Trump on June 1, the Chosun Ilbo newspaper reported, citing its sources privy to the matter.
In turn, North Korean state media reported on Monday that the upcoming US-North Korean talks would focus on the establishment of the new relations between the countries, the creation of a firm peace system and the denuclearization on the Korean peninsula.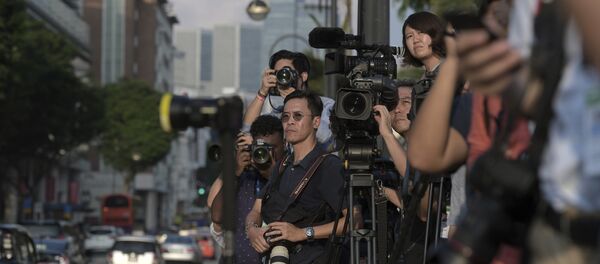 According to Kyodo news agency, depending on the outcome of the negotiations in Singapore and possible summit in Pyongyang, a third round of talks may take place in Washington in September.
Meanwhile, US Secretary of State Mike Pompeo said Monday that Washington remained committed to the denuclearization of the Korean peninsula.
"Early pre-brief with my @StateDept team. [US] Amb[assador to the Philippines Sung] Kim meets with #DPRK [delegation] today. We remain committed to the complete, verifiable, irreversible denuclearization of the Korean Peninsula," Pompeo wrote on Twitter.
Proud to have my @StateDept team hard at work, meeting with #DPRK in Singapore today pic.twitter.com/MsQnWqolwm

— Secretary Pompeo (@SecPompeo) 11 июня 2018 г.
The meeting between US President Donald Trump and North Korean leader Kim Jong-un is expected to kick-off at 9 a.m. local time on Tuesday. The historic event is precede by the meeting of delegations of the United States and North Korea on Monday.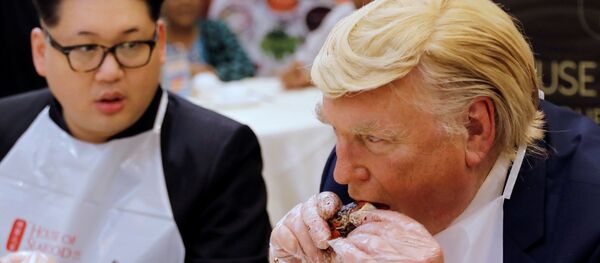 North Korea declared itself a nuclear power in 2005. China, Japan, Russia, South Korea and the United States took part in denuclearization talks with North Korea between 2003 and 2009 in what were referred to as the Six-Party Talks before Pyongyang ultimately withdrew from the negotiations.
The UN Security Council adopted a series of resolutions in an attempt to make North Korea abandon its nuclear aspirations and re-engage in a denuclearization dialogue.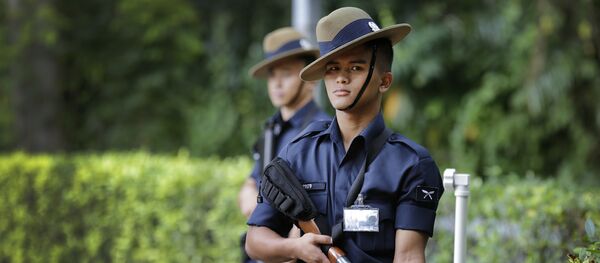 Earlier this year, North Korean leader  said he was ready to denuclearize and signed a corresponding agreement with South Korean President Moon Jae-in at the inter-Korean summit in the truce village of Panmunjom in late April.
In May, North Korea, in a gesture of goodwill, blew up three test mines at the Punggye-ri nuclear site, as well as destroyed security checkpoints and other facilities.