The US Assistant Secretary of State on Cultural Affairs, Marie Royce, will visit Taiwan's capital Taipei to attend a ceremony opening a new building housing the American Institute in Taiwan (AIT), widely acknowledged as the de facto American embassy to Taiwan.
The ceremony will take place Tuesday, the same day US President Donald Trump is scheduled to meet with North Korean leader Kim Jong-Un in Singapore.
​According to the Straits Times, Royce was chosen deliberately so as not to inculcate a harsh response from Beijing, which considers Taiwan a part of its territory and strongly opposes any direct political relations between Taipei and other nations. Other candidates, at some point, reportedly included national security adviser John Bolton and secretary of health and human services Alex Azar, the media reports.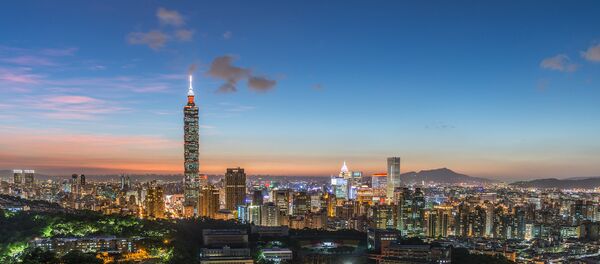 Royce is a wife of Republican Ed Royce, chairman of the House of Representatives Committee on Foreign Affairs, a politician who has promoted several pro-Taiwan bills, including the Taiwan Travel Act, South China Morning Post (SCMP) reports.
The American Institute in Taiwan, an unofficial non-profit organization, is staffed mostly with US Department of State employees and has handled unofficial ties between Washington and Taipei since 1979, after Washington switched its political leaning from Taipei to Beijing, and has been visited by US Cabinet-level officials previously.
​The opening of the new institute compound coincides with heightened tensions in the Taiwan Strait in recent months, as mainland China ramps up the pressure on Taipei and has staged several military drills in the island's vicinity, SCMP notes.
As the South China Sea standoff is ongoing and remains unsettled, Sino-American relations also remain at odds. As SCMP reported earlier — citing unnamed US officials — the US is mulling sending warships, including carrier forces, through the Taiwan Strait.
The new AIT compound was constructed over nine years and has cost the US some $250 million. The institute is expected to move in before the end of the year, according to the Straits Times.