New Delhi (Sputnik) — Blockchain technology has been gaining favor in India. The Indian Government and its regulatory bodies have shown an encouraging attitude towards innovations in this field, but have repeatedly warned against cryptocurrencies. There have also been a number of reports about Bitcoin-related scams. Considering that Bitcoin uses blockchain, there is an apparently convoluted scenario of one geeky thing called bitcoin — that has been labeled as a "Ponzi scheme," versus another equally geeky phenomenon called blockchain — that promises operational transparency, efficiency, and above all — trust.
READ MORE: Russian Blockchain Developers Best of the Best in the World — Analyst
Experts in the field clarify matters by explaining how blockchain and Bitcoin are two different entities in their own right, even though they have been used in conjunction.
"Blockchain technology is an innovative mix of public key cryptography (invented in the 1970s), cryptographic hash functions (born in the 1970s) and proof-of-work (invented in the 1990s). Bitcoin and other similar cryptocurrencies are one of the use cases of blockchain technology. The Indian Government understands the distinction between cryptocurrencies and blockchain technology," says Rohas Nagpal, co-founder of Primechain Technologies, a blockchain startup.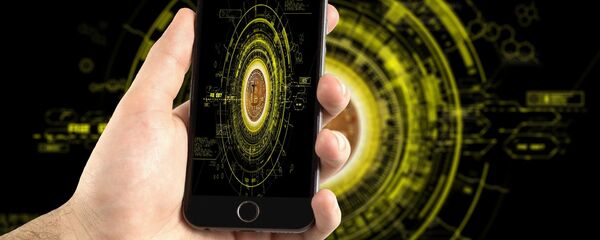 In simple terms, a blockchain is a distributed ledger of chronologically recorded blocks of transactions. Each block is added and verified using "tokens" that may or may not be a cryptocurrency. It's being seen as a radical approach to data that promises transparency, immutability and security by virtue of its design, adds Nagpal.
Manav Singhal, CEO of Velix.Id, says, "There are of course many cases where it makes sense to utilize blockchain without needing cryptocurrencies, and implementations are being made here. Anywhere you need to transfer data securely while still ensuring transparency, blockchain is your go-to technology. It is particularly helpful in areas such as supply chain management, banking, telecom, identity management, etc. You don't always need cryptocurrency here, but having native tokens for any ecosystem can make them a lot more efficient by enabling easy financial flow throughout. I don't see why you won't want to do that."
The debate over the risk versus benefit proposition of virtual currencies has been ongoing for a while now. But blockchain technology has been welcomed all the while. Many financial institutions all over the world have opted for the conservative approach of picking blockchain and shunning virtual currency.
Singhal sees this as a rather short-sighted attitude and predicts that as the technology matures, more and more institutions will shift their attitude from banning to regulating.  
READ MORE: Despite Ditching Int'l Cryptocurrencies China Seeks Leadership in Blockchain
"You know, the entire Wall Street was trying to do this in 2016. They were all going, 'oh, we are not interested so much in Bitcoin, but blockchain is a critical technology.' Funnily enough, all of them have now come on to cryptocurrency from blockchain. NYSE, Goldman Sachs, Nasdaq and JPMorgan are happily jumping on the wagon. I think what I am trying to say is that the approach is already tried and tested and it doesn't make a whole lot of sense to forcibly segregate the two," says Singhal.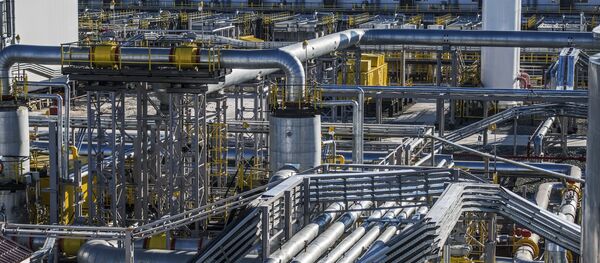 The implementation of blockchains in India is still at a nascent stage. Leading technology companies and financial firms have undertaken blockchain-based pilot projects. The last couple of years have seen an exponential rise in the number of blockchain-based startups. Nagpal's company has been active in this space.
"We operate BankChain, a community of banks for exploring, building and implementing blockchain solutions. Formed in February 2017, BankChain has 37 members and 10 live projects," informs Nagpal.
BankChain has projects covering banking functions such as cross-border remittance, Know Your Customer program, bank guarantees, non-performing assets and other stressed assets.
Blockchain enthusiasts feel that the ecosystem for the development of this technology in the country is conducive enough. "A lot of groundwork is going on with the technology. TRAI, Reliance, Vodafone, SBI, ICICI Bank, Andhra Pradesh Government — they are not all using blockchain because it is hype, but because it brings the technical advancements that help them better their products or services," said Singhal.
READ MORE: Tokenized Diamonds to Explore 'Space of What's Possible With Blockchain'
Singhal is a founding member of the Blockchain Foundation of India (BFI), a community of startups in the field. Sharing his experience of interacting with stakeholders in the public sector he says, "I was speaking at an ASSOCHAM event on behalf of BFI when a Minister of State with GOI walked up to me and started a conversation about blockchain technology. He found it very interesting to be explored in the realm of government projects. Government data flows from the central government to grassroots levels in villages and across various departments and he was exploring if blockchain could help in making this process more secure and transparent with blockchain. You could see that he had studied the tech. I think this is where the real growth of blockchain is when decision makers whether with government or private companies start to explore blockchain utility."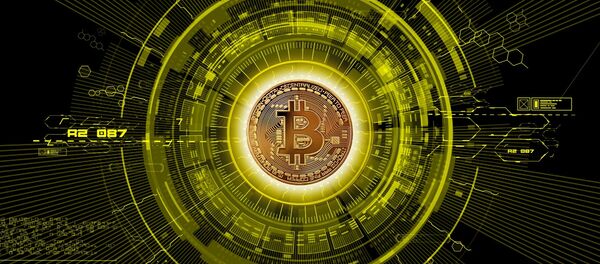 Recently there has been a spark of interest in blockchain solutions in India, but there are still many challenges in turning it into a reality. The foremost problem is that many people don't understand the difference between blockchain and cryptocurrency. The negative reports about the latter are overshadowing the potential benefits of the former. Singhal believes that the government needs to define clear regulations to avoid spreading undue fears, lest the investors shy away from this emerging field due to uncertainty.
There is also a fear that all the hype surrounding the technology might just be yet another bubble waiting to burst. "I think blockchain became a buzzword that everyone wanted to ride on, and this led to a lot of startups springing up which didn't offer any substantial products but focused solely on raising money. There cannot be a clear roadmap because the industry or the technology is not controlled by a few players. With time the bad projects will clear out as the fad dies, and only companies building actual blockchain products will survive," says Singhal.
READ MORE: 'Bitcoin Gift Vouchers': a New Craze in India
In India, blockchain technology is evolving, but is as yet in a state of flux. But the fluidity of the situation is not deterring developers from riding the impetus from the public as well as private sectors and working towards actual deployment of blockchains for the sake of its potential benefits.
The views and opinions expressed by Speakers in this article are those of the speakers and do not necessarily reflect the position of Sputnik.