"I retired from the national team a couple of years ago… It's the best thing that can happen to a player, represent the country in a World Cup. It's a moment of memory, a moment of honor," Ibrahimovic told journalists.
The 36-year-old, who currently plays for the US club the Los Angeles Galaxy, has played for a number of European giants, such as Juventus, Barcelona, Milan, Paris Saint-Germain and Manchester United, over the course of his career.
READ MORE: FIFA World Cup 2018 to Kick Off With Opening Ceremony, Russia-Saudi Arabia Match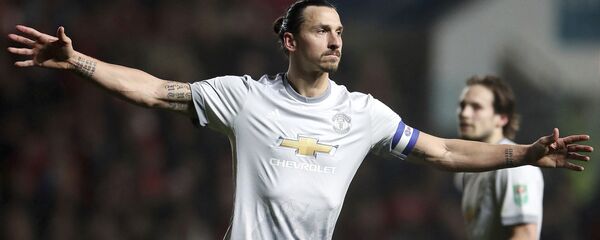 Ibrahimovic is Sweden's all-time top goalscorer, having netted 62 goals in 116 matches before retiring from international football after Euro 2016 in France.
The 2018 World Cup will be held in Russia from June 14 to July 15, with the games set to take place in 11 cities across the country. Sweden, who have qualified for the World Cup for the first time since 2006, will play defending champions Germany, Mexico and South Korea.