New Delhi (Sputnik) – Ten-year-old Rishi Tej of the southern state of Karnataka and eleven-year-old Nathania John K. of another southern state, Tamil Nadu, have been selected as Official Match Ball Carriers (OMBC) for two of the FIFA World Cup games to be held in Russia. One of them will carry the match ball during Belgium vs Panama game, while the other will get a chance to get onto the pitch before Brazil vs Costa Rica match, the news agency PTI reported.
​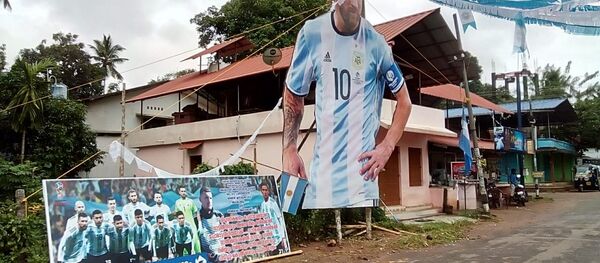 Indian skipper Sunil Chhetri, who conducted the trials in Gurgaon last month, said he had a tough time zeroing in on the two kids that would become the country's first OMBCs for the FIFA. A total of 1,600 children participated in the initial audition, with 50 shortlisted for the final selections.
"It was amazing to see so many talented young kids together. I thank Kia for giving this opportunity to the football-loving kids of our country. It augurs well for the future of the sport," Chhetri said while announcing the winners.