The escalating tariff tit-for-tat pummels European automakers, industrials stocks.
Shanghai stocks took a nearly 4-percent tumble on Tuesday to hit a two-year low, while the yuan fell to a more-than-five-month low against the dollar as Washington's fresh tariff threats against China raised the specter of a full-blown trade war.
Earlier in the day, China stated it would take comprehensive measures to "fight back firmly," according to the ministry's statement published on its official website.
"If the US side finally loses its mind and issues a new list, the Chinese side will be forced to take comprehensive quantitative and qualitative measures and provide a tough response," the ministry's statement read. According to the statement, China regards the potential tariffs as a threat and blackmail, contradicting the agreements that had been reached over the course of numerous consultations.

On Monday, Donald Trump directed US Trade Representative Robert Lighthizer to identify some $200 billion in Chinese goods to subject to a 10 percent trade tariff.
The new US tariffs follow a set imposed on Friday and would go into effect "if China refuses to change its practices and also if it insists on going forward with the new tariffs that it has recently announced," Trump told reporters Monday. Tariffs at a 25 percent rate, worth $50 billion, came Friday and targeted China's technology imports from the United States.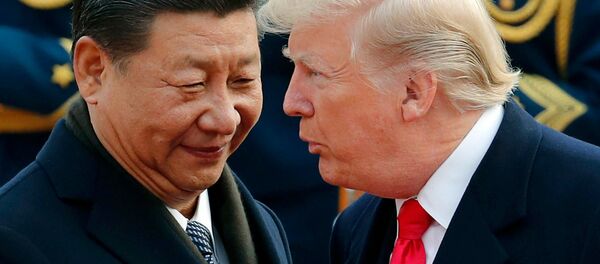 "Therefore, today, I directed the United States Trade Representative to identify $200 billion worth of Chinese goods for additional tariffs at a rate of 10 percent," Trump said on Monday.
However, on Friday, China threatened to tax natural gas and crude oil imports from the United States. China is reportedly the biggest buyer of US crude imports.
Then, on Saturday, China's Commerce Ministry announced "equal scale" tariffs against US electric cars, soybeans and whiskey. The 25 percent duty will come into effect on June 25.
China's proposed measure in response to Friday's tariffs "creates a lot of market uncertainty that makes it harder to sell cargoes or sign long-term [trade] deals," Bernadette Johnson, of the energy consultancy firm Drillinginfo, told Reuters.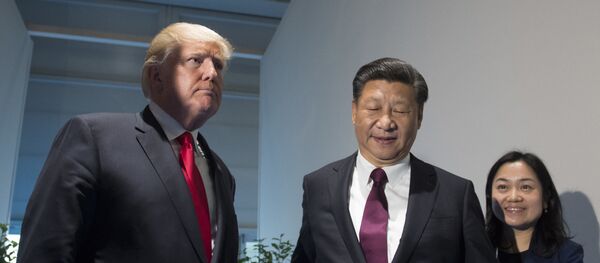 On Monday, US Secretary of State Michael Pompeo
slammed China as the main violator
of fair trade practices in the entire global economy.
"Everyone knows today that China is the main perpetrator," Pompeo said during a speech at the Detroit Economic Club.
Pompeo said China's "predatory economic government," implements unfair trade practices including dumping products at below-market rates. The top US diplomat also said that during a meeting last week he reminded Chinese President Xi Jinping that Beijing's policies hinder free competition.
The announcement of new US tariffs and Chinese retaliatory measures is the most recent episode in the trade spat between the United States and China.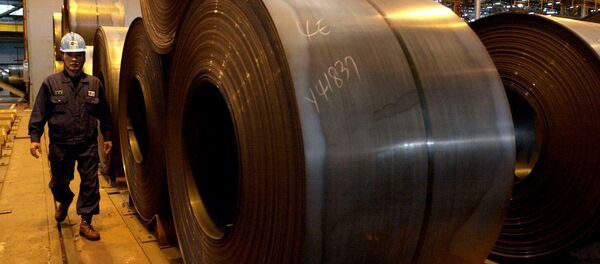 On May 17-18, the two countries held talks in Washington to discuss their trade disagreements. During the negotiations, Beijing and Washington agreed to take measures to reduce the United States trade deficit in goods with China, according to the joint statement on the results of the negotiations.
On May 20, US Treasury Secretary Steven Mnuchin said the United States and China had both put tariffs on hold and agreed to a framework for a trade deal.
Tensions between Washington and Beijing initially erupted after Trump, who has repeatedly pledged to fix the US trade deficit with China, announced in March that his administration would impose tariffs on imported steel and aluminum. Beijing, in turn, said it would introduce retaliatory measures against the US trade policies.