"Saudi women have the right to independently cross by car into Bahrain via King Fahd Causeway on June 24, and Bahraini women can come by car to Saudi Arabia and drive across its territory without being unaccompanied by men starting from next Sunday," Abdulmalik Al-Sheikh told Akhbar al-Khalidj newspaper in an interview.
In September 2017, Saudi King Salman bin Abdulaziz Al Saud signed a royal decree, which allows Saudi women to drive cars, for the first time in history of the country.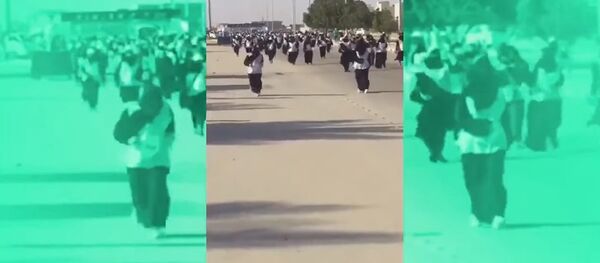 In January, women in Saudi Arabia were allowed to attend football matches for the first time.
Saudi Arabia has been repeatedly criticized by the international community for its human rights violations, including the discrimination against women as well as the lack of women empowerment.
The situation has started to change recently as in 2013, late Saudi King Abdullah appointed 30 women to the Shura Council, his highest advisory body, while in 2015 women voted and ran as candidates in the municipal elections. Their campaigns, however, was hampered by the fact that women in the kingdom could not directly address men, who are not related to them and thus could only talk with the female voters.