Cyber capabilities of the Islamic Republic of Iran (IRA) are primarily aimed at ensuring the country's cyber security, says Valiulla Ghadimi, expert on cybercrimes at the Ministry of Justice of Iran, commenting on Washington's indictment against nine Iranian individuals accused of conducting coordinated intrusions into computer systems around the world.
"We do not recognize that we committed any hacker attacks," Ghadimi told Sputnik Iran. "These are mere claims that have not been documented by the US. In the cyber warfare space, everything is pretty clear — one can present evidence [to back one's claims]. Therefore, mere accusations against a country or a group are completely baseless and unconscionable. Undoubtedly, a plaintiff must prove his statement. Everyone who files accusations must have documentary evidence."
On March 23, 2018, Deputy Attorney General Rod Rosenstein announced the indictment of nine Iranians charged with "conducting massive cyber theft campaign on behalf of the Islamic Revolutionary Guard Corps (IRGC)."
The indictment alleged that the defendants "hacked the computer systems of approximately 320 universities in 22 countries," adding that "144 of the victims are American universities."
"The defendants stole research that cost the universities approximately $3.4 billion to procure and maintain," the document claimed.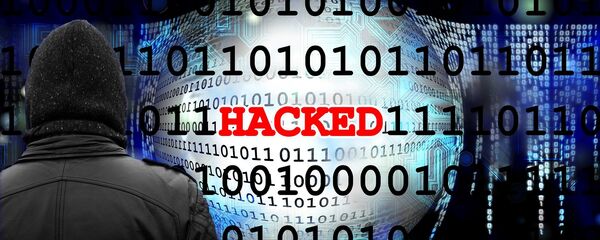 Additionally, following Donald Trump's withdrawal from the Joint Comprehensive Plan of Action (JCPOA), commonly known as the Iran nuclear deal, the FBI
issued
a cyber-alert to US businesses on May 23, warning that "foreign cyber actors operating in the Islamic Republic of Iran could potentially use a range of computer network operations — from scanning networks for potential vulnerabilities to data deletion attacks — against US-based networks."
For its part, American cybersecurity technology company CrowdStrike reported that after Washington's pullout from the JCPOA, Iranian hackers started sending emails with malicious codes to diplomats working in government agencies of US allies.
According to Ghadimi, these accusations are groundless: "The United States also accused Russia of cyber-attacks during the election of the US president [in 2016]," he said, stressing that the US has not presented any proof to confirm those claims.
The expert pointed out that at the same time, the US and Israel's malicious cyber activities targeting the IRI's economy remain largely neglected.
"We were constantly subjected to cyber-attacks, mostly launched by the US and Israeli intelligence service, Mossad," Ghadimi said. "We faced cyber-attacks at a time when we had taken the first steps in developing the country's nuclear capabilities and scientific [potential] in various fields. There were attacks on security facilities and industrial sites, although they were not related to nuclear activities. The adversary's aim was the country's economy."

To tackle this threat, the Iranian government has taken a set of measures to boost the country's cyber capabilities in order to defend Iran's critical infrastructure and classified data from various forms of attacks, the expert explained.
However, the country's cyber defense system has become a "thorn in the flesh" for Iran's adversaries, who are striving to get rid of it by pinning the blame for hacker attacks on Iranian specialists, Ghadimi underscored.
"There are many engineers and young minds in Iran," the official said. "Iran has managed to implement cyber defense systems to protect its scientific and technological spheres. Currently, some countries cannot reconcile themselves with this fact and accuse [Tehran] of launching hacking attacks, which, for the most part, is nothing but a journalistic trick."
The official admitted that the IRI possesses an outstanding potential in tactical, defense and scientific fields. According to the expert, this potential has probably caused concern among US and Israeli intelligence agencies and prompted them to launch a campaign against Iranian individuals and institutions.
The views and opinions expressed by Valiulla Ghadimi are those of the speaker and do not necessarily reflect those of Sputnik.