"The company [Nord Stream 2 AG] has completed all legal procedures, and I do not see any legal leverage to stop this project," Bartuska said on the sidelines of the conference "Towards 21st Century Systems in Central and Eastern Europe" at the Atlantic Council on Monday.
Bartuska said the Czech Republic does not hold any specific position regarding the Nord Stream 2 pipeline project.
"We are not for and not against this project," Bratuska said.
The Czech Republic received last year 99 percent of its gas from Germany, which is one of the major supporters of the Nord Stream 2 pipeline project.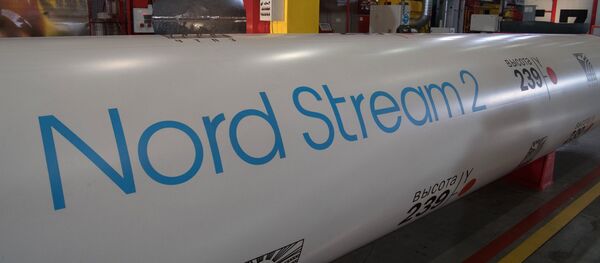 Nord Stream 2 is a joint venture of Russia's Gazprom with France's Engie, Austria's OMV AG, UK-Dutch Royal Dutch Shell and Germany's Uniper and Wintershall Holding. The pipeline is projected to deliver 55 billion cubic meters of Russian natural gas annually to the European Union.
The Nord Stream 2 AG company, responsible for planning, construction and subsequent operation of the pipeline, said on Tuesday that it had already invested more than $4.5 billion in the project.
READ MORE: US to Keep Exploiting Eastern Europe, Baltic States to End Nord Stream 2- Uniper
The Nord Stream pipeline project has been welcomed by some European countries, such as Germany and Austria, but has been criticized by others, predominantly states in Eastern Europe.