The United States may try to discourage India from inking a deal for the delivery of S-400 air defense missile from Russia, the Economic Times, an English-language Indian newspaper wrote.
According to the daily, the US could put the issue of ballistic missile defense on the agenda of its upcoming talks with New Delhi when India's foreign and defense ministers arrive in Washington on July 6.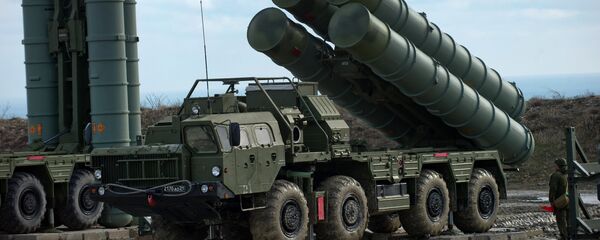 The likely option on the table would be for India to opt instead for the US-made Terminal High Altitude Area Defense system (THAAD), which is highly effective when used against long-range ballistic missiles.
The possible purchase by India of the advanced S-400 missile system from Russia has acquired additional urgency now that the US Congress is considering legislation to sanction Russian defense manufacturers which could affect recipients of Russian weapons abroad.
Fully aware of New Delhi's close defense cooperation with Moscow, the Trump Administration is ready to provide a waiver for India provided that it starts downsizing its military ties with Russia.
India has argued that it started negotiating the possible delivery of S-400 missiles before US lawmakers started debating the issue.
Besides, New Delhi sees no reason whatsoever to scrap its defense partnership with Moscow, which has been a trusty partner in several conflicts India has fought in the past.
The potential $6 billion deal comes at a time when the Trump administration is mulling additional sanctions against Russia while simultaneously trying to forge a military alliance with India.
READ MORE: India Will Continue to Stick to S-400 Deal Despite US Opposition — Reports
India plans to buy five S-400 Triumf antiaircraft missile systems that can also intercept missiles.
If the purchase goes through, the US would have to choose between punishing India for violating the sanctions or granting an exemption to avoid souring bilateral relations.