Danish Prime Minister Lars Lokke Rasmussen said on Tuesday that Denmark may block or suspend the implementation of the Nord Stream 2 gas pipeline as it wants to bring the discussion on the project to a pan-European level.
"We still expect to receive the permit from Denmark within the next months. Permits in 4 of 5 countries have been granted, which is 80% of the pipeline's route," Dedopoulos said, when asked about Rasmussen's statement.
Nord Stream 2 filed an application in accordance with the Danish law and the guidance received from the country's authorities in April 2017, according to the spokeswoman.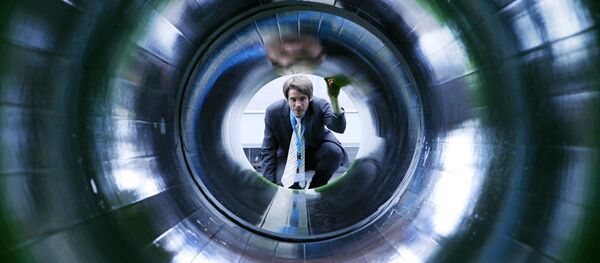 The planned route appears to be "optimal" both in terms of national and international legislation as well as "environmental and safety considerations," Dedopoulos underlined.
"As developers we have to rely on the rule of law and an appropriate attention to processing our application," the spokeswoman said.
Nord Stream 2 is a joint venture of Russia's energy giant Gazprom with France's Engie, Austria's OMV AG, UK-Denmark's Royal Dutch Shell, and Germany's Uniper and Wintershall. The pipeline with an annual capacity of 55 billion cubic meters will be laid under the Baltic Sea and run from the Russian coast to a hub in Germany. The pipeline is expected to be put into operation by the end of 2019.
The project has been welcomed by some European countries, such as Germany and Austria, and criticized by others, predominantly Eastern European states.
READ MORE: EU to Retaliate if US Slaps Sanctions on Nord Stream 2 – Reports
Secretary General of Gas Exporting Countries Forum Yury Sentyurin told Sputnik that Nord Stream 2 is completely an economic project without any political motives and should be allowed to proceed for the benefit European consumers.
Sentyurin made the remarks when asked to comment on Denmark's threat to block or suspend work on the pipeline.
"I have heard about it, but I think my colleagues at Gazprom are much more aware about it," Sentyurin said. "I hope that all problems will be resolved and this project will be implemented, because in my opinion this project is obviously for the benefit of European consumers. This is a 100 percent economic project. There's no politics in it."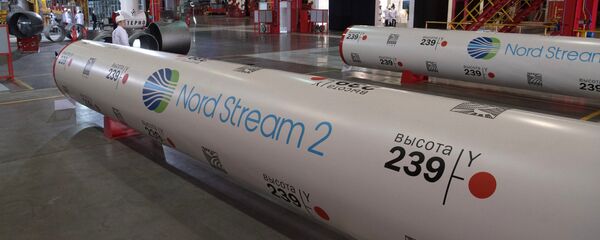 "We categorically oppose sanctions, and are against discriminatory measures," Sentyurin stressed. "In global markets, the gas market in particular, we call for pure competition. Because it seems to me that this [US sanctions policy] is one of the elements of unfair competition."
Meanwhile, Secretary of State Mike Pompeo said in a congressional hearing on Wednesday that the US government is actively trying to convince its European partners to impede the development of the Nord Stream 2 project.
"We are actively engaged in an all of the US government approach to convincing European government and European businesses alike that increased energy dependence on Russia is inconsistent with what we all are trying to do and pushing back against Russia. Nord Stream 2 is one of several examples that we have made clear that is in completely wrong direction," Pompeo stated.