"These elections will become historic not only due to their scale, but because the candidate who will most likely win, Andrés Manuel López Obrador, a left-wing politician, is much ahead of his rivals, by around 30 percent. This is an unprecedented case for Mexico: the gap is usually no more than 8 percent," Morales told Sputnik Mundo. 
According to the latest monthly analysis by the newspaper El Financiero, López Obrador, who is running for office for the third time, has won 54 percent of the voting population's support. He is closely followed José Antonio Meade representing the coalition "All for Mexico" ("Todos por México"), which includes the ruling Institutional Revolutionary Party, with his 22 percent of voters; and Ricardo Anaya from the coalition "Civic Front for Mexico" trails, with 21 percent.
"Along with who will take oath of president, the crucial issue is the NAFTA agreement with the US, which has recently been stalled. If Donald Trump chooses to quit it once and for all, Mexico will face serious economic woes, although none of the candidates talks about this," the analyst pointed out to Sputnik.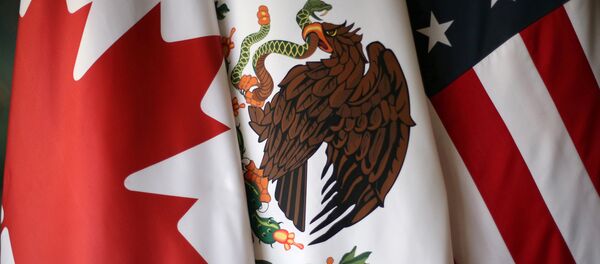 According to him, this is an undesirable scenario for all the presidential candidates, as the decision will affect the flow of investments, employment, currency depreciation, as well as inflation and foreign trade. 
Migration will become another crucial issue on the next president's agenda.
"Mexico has always stood on guard of migrants' rights; taking into account today's conditions on the border, this is a very sensitive issue and, obviously, Mexico will have to take some steps. This may also lead to a new misunderstanding with President Trump," the speaker noted.
The analyst believes that a 30 percent gap between the presidential candidates may have to do with "a rather critical situation" that Mexico has found itself in.
"Absence of opportunities for the youth, a high level of violence at all levels, as well as corruption among the local and federal authorities … All of this has apparently led to the population, to put it mildly, being fed up with both parties, which previously were in power [The Institutional Revolutionary Party and the National Action Party]," he said.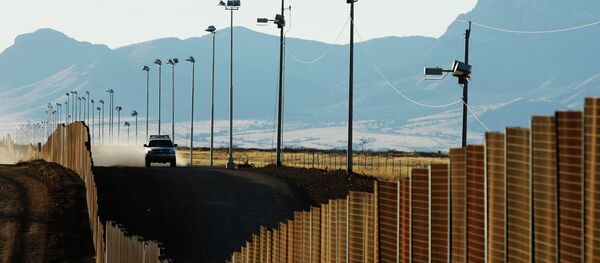 Judging by Morales' thoughts, the most challenging task for the next president will be "a cease of violence." He noted that with regard to this, Mexico City is a safer place as compared to other regions, but violence is also on the rise there.
"With that, we are talking about the population, which is better off, way more educated than the rest of the country, and whose demands … are higher. Therefore, this issue is becoming a top priority," Morales explained.
Another goal is to "put an end to corruption." "Everyone is awaiting a miracle, that's the trouble. Whoever comes to power, they can't be sure in resolving the issue, and there are no miracles. So, I assume there will be some disappointment, whatever the case," Morales rounded off.
READ MORE: EU Rejected Proposal to Set Up External Migrant Disembarkation Centers — EC
The views and opinions expressed by the speaker do not necessarily reflect Sputnik's position.