Sources aware of the tests told CNBC that recent intelligence assessments of the region detailed the "first known use of the equipment" since the technology was initially deployed to the area earlier this year. The report noted that Beijing is now "quietly testing" its assets.
This comes after a US Navy pilot told GMA News that their EA-18G Growler had encountered Chinese jamming technology when traveling through the South China Sea in April.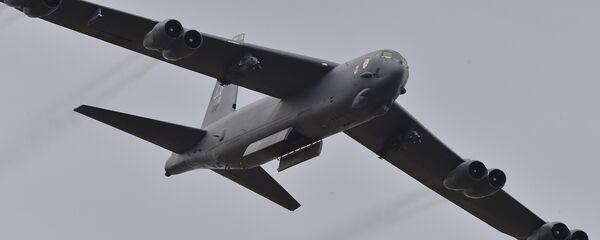 "The mere fact that some of your equipment is not working is already an indication that someone is trying to jam you," the pilot told GMA News on April 14, adding that "we have an answer to that."
As Sputnik previously reported, the Growler is a carrier-based, electronic warfare variant of the F/A-18 Super Hornet.
Along with the jammers, the Wall Street Journal reported on April 9 that China had also delivered surface-to-air and anti-ship cruise missiles to the islands.
The Spratly Islands are a disputed group of islands, islets, cays and reefs, many of which are not above sea level at high tide. Countries including China, Taiwan, Malaysia, the Philippines and Vietnam have claimed them as part of their territory. In recent years, China has devoted extensive resources to reclaiming many of these reefs from the sea, forming artificial islands that only fuel the debate about sovereignty over the region.
The South China Sea, where the Spratly Islands are located, is a crucial sea gateway through which some $3.4 trillion of trade passes annually, CNBC reported.