The video made the social media rounds on Tuesday after it was posted online by Twitter user Teejay McFly, a friend of the manager.
In a series of tweets, McFly explained that the man had gone into the store with the intent of purchasing a phone on his family's plan. However, because he did not know the account's pin number and failed to have a number linked to the account, he was denied service.
Warning: Video contains graphic language.
​"N***er, n***er, n***er," the man chants in the video while hitting a bottle against his hand. "You kicked me motherf**ker. I got f**king witnesses… you're being a d**ba*s f**king store manager."
The man continued his rant, telling the manager that he'll be fired if the man chooses to report that he was allegedly kicked. It should be noted that there is not evidence of the customer being kicked in the footage released by McFly.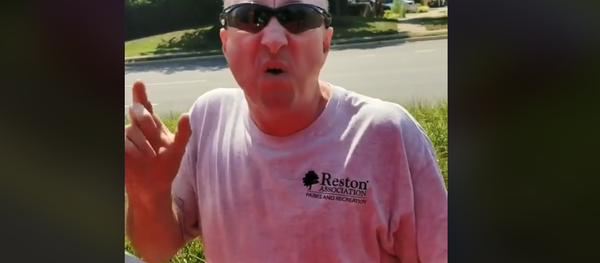 "Your ass is fired… fired n***er," he said.
The unidentified store manager can be heard in the background telling the disgruntled customer that he's simply trying to cause a scene.
"I'm fired? That's what you wanted this whole time? That's fine," the Verizon manager says. "You want me to react, but I'm not going to react. F**k you, okay. Goodbye."
Though the manager does begin to walk away from the altercation, he later comes back into the fold after two bystanders jumped in and confronted the man for his use of racial slurs.
The man, who has since been nicknamed "Safari Sam" by the internet, explained to the two bystanders that he was going on his rant "because [the manager] is a n***er and he's disrespectful to the entire black race."
Shocked by his explanation, one of the bystanders told Safari Sam that he was a "fat f**k" and that he needed to "get the f**k out of here."
But Safari Sam was not ready to get off his podium just yet.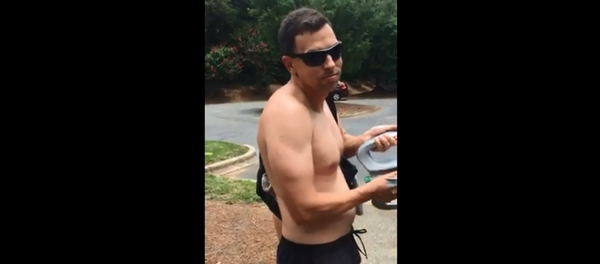 "See, some people should know that by being a n***er, you're being disrespectful to every other black person out there… you are a n***er and you deserve to be called a n***er," he said while looking toward the manager. "You're disrespectful to your entire black race. There's black people and then there's n***ers like you and you need to know it."
The video later cuts off as the manager and bystanders sardonically applaud Safari Sam for his antics when he decides to finally walk away after giving his closing remarks.
Heidi Flato, a spokesperson for Verizon, told Sputnik that the incident was "clearly an offensive episode" and that an investigation has been launched.
The Verizon incident is just the latest in a string of racially-driven rants to be caught on camera. Safari Sam joins the likes of BBQ Becky, Pool Patrol Patty and ID Adam.