Speaking to Sputhnik, Lieutenant General (ret.) Yegeny Buzhinsky, former head of the Russian Defense Ministry's International Treaty Board, said that the NATO summit declaration's claims about the Iskanders in Kaliningrad were absurd.
"In Kaliningrad we have a missile brigade. Like all missile formations deployed anywhere else in the country, it is being reequipped from the [Soviet-era] Tochka-U to Iskanders. This is a pre-planned renewal of the armed forces, and not any sort of 'political signal' or 'aggressive act'," the officer said.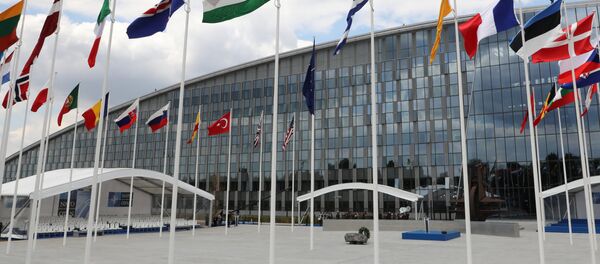 Buzhinsky suggested that NATO is using the Kaliningrad missile deployment as a pretext to increasing its activities in the Baltic states and Poland. These, he noted, actually can represent a real threat to the regional security environment, unlike the Iskanders.
In Wednesday's official Brussels Summit Declaration, the alliance listed the Iskander deployment along with about a dozen other examples of "provocative" Russian military activities, "including near NATO borders." 
Other "violations" included the "repeated violation of NATO Allied airspace, and the continued military build-up in Crimea; [Russia's] significant investments in the modernization of its strategic forces; its irresponsible and aggressive nuclear rhetoric; its large-scale no-notice snap exercises; and the growing number of its exercises with a nuclear dimension," according to the declaration.
The North Atlantic Alliance has considerably expanded its presence in Eastern Europe following the 2014 Ukrainian crisis, deploying multinational battalion groups in Poland and the Baltics, expanding the scale and scope of military exercises along Russia's borders, and building a US missile defense shield in Romania and Poland.
In its declaration, NATO again insisted that missile defense was "not directed against Russia," and that it was "intended to defend against potential threats emanating from outside the Euro-Atlantic area." Moscow has repeatedly said that it viewed the missile defenses as a threat to the strategic balance, and warned that the facilities in Poland and Romania could be used for offensive purposes against Russia if equipped with cruise missiles. Last year, President Putin said that the original pretext for the shield's deployment, the so-called Iranian nuclear threat, had been debunked after the signing of the 2015 nuclear deal.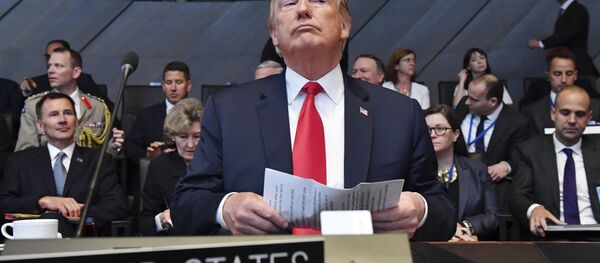 On Wednesday, the Polish defense ministry proposed setting up an additional joint armored division with 15,000 US troops and 250 tanks and armored vehicles. Other countries, including Canada, have also
announced
that they would be beefing up their presence in the Baltics. NATO has also formally asked Macedonia to begin accession talks to join the alliance, with the country set to become its 30th member. 
Since 1990, NATO has swallowed up all the former members of the Soviet-led Warsaw Pact, and expanded into the Baltic republics of the former Soviet Union. The former Yugoslav Republics of Slovenia, Croatia, and Montenegro, as well as Albania, have also joined. Prior to its enlargement, alliance leaders gave Moscow informal guarantees that it would not expand east of the borders of Germany following the country's reunification.