Israeli leadership has reportedly instructed the country's military forces to prepare to invade the Gaza Strip if the flaming kite attacks don't cease by this week, according to a Channel 10 news report cited by The Times of Israel.
According to the report, Israel has given Hamas until Friday to stop its flaming kite and balloon attacks; if Hamas fails to comply with the demand, Israel might decide it has no choice but to start a large-scale military operation.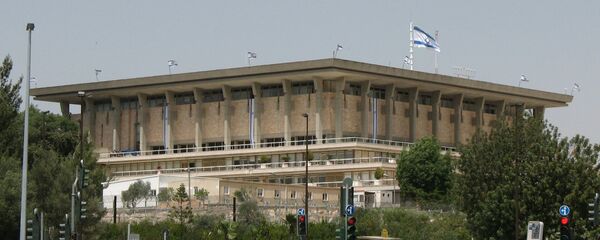 Israel sent the message directly to Hamas via Egyptian intelligence services, Channel 10 reported. The report also says Hamas responded by saying its forces will work to stop the rogue attacks by Friday.
On Sunday, the Israeli 162nd Armored Division launched a military exercise simulating an attack on the Gaza Strip and a capture of Gaza City. While the Israeli military claims the exercise had been planned in advance and was not related to current events, some saw it as an indirect threat to Hamas.
On Tuesday, Israeli Prime Minister Benjamin Netanyahu visited the IDF's Gaza Division. During the visit, he said that the country is already in the midst of a "military campaign."
"We are in a military campaign in which there have been exchanges of blows. I am prepared to say that the Israel Defense Forces is prepared for any scenario," Netanyahu said.
The report comes right as the Israeli Parliament, the Knesset, has stripped the country's prime minister and defense minister of the ability to declare war. The new legislation adopted Tuesday delegates this power to the Security Cabinet — a body of several officials, including the ministers of foreign relations and finance.
During the last few months, Israel has suffered numerous attacks by kites, balloons and other objects that act as flying incendiary bombs. Thousands of acres of land are reported to have been burned by these attacks. In addition, Israel reports numerous sporadic clashes with Palestinians and mortar and rocket fire at Israeli territory. The Times of Israel has noted that the level of tension between Israel and the Gaza Strip has reached an apex not seen since the 2014 Gaza war.