During Helsinki talks on Monday, Vladimir Putin presented a wide range of constructive proposals to improve relations and boost cooperation on security that were welcomed by Donald Trump. However, both political parties slammed Trump for not pressing Putin on election-meddling allegations.
On Tuesday, US Senate Minority Leader Chuck Schumer called for a probe into the talks themselves including seizing the meeting notes. Democratic Congressman Ted Lieu urged House Speaker Paul Ryan to subpoena the interpreter that was present during the private meeting between Trump and Putin. Immediately after the joint presser in Helsinki, CNN anchor Anderson Cooper called Trump's performance "disgraceful."
Not Normal Times
The collective attitude by the Democratic Party and the US mainstream media towards Russia has changed dramatically since the 2016 presidential election. For instance, in 2009, then-President Barack Obama and his secretary of state Hillary Clinton won widespread support from the media and their party for their bid to "reset" relations with Russia.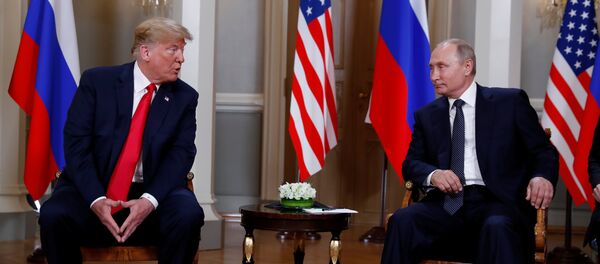 In fact, Democrats used to take umbrage with political rivals who failed to see Russia as a promising partner. In 2012, then-Republican presidential candidate Mitt Romney was widely mocked for claiming that Russia was the chief adversary that the United States faced in the world.
University of Pittsburgh Professor of International Affairs Michael Brenner told Sputnik that US presidents were routinely praised in Congress and the American media whenever they sought to improve cooperation with Russia. He said this week's negative responses were unprecedented.
"In normal times, Trump's response would be that of any American President," Brenner said. "These are not normal times, though, due to the demonization of Putin."
US policymakers and leading politicians in both parties were increasingly frustrated that they had failed to isolate Russia in the world despite their continued efforts to fan the flames of conflict, especially in Ukraine and Syria, Brenner explained.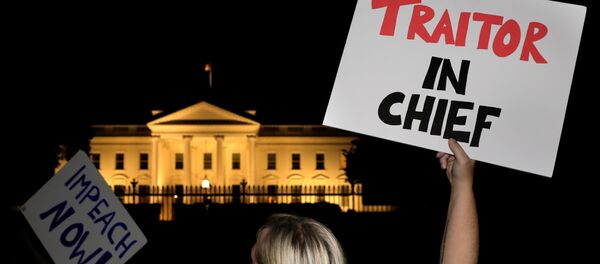 "The US [is] upset that their plans to marginalize Russia are being thwarted," Brenner said.
Brenner pointed out that Putin's proposals were not dubious but reflect the Russian view of international affairs and prospects for bilateral relations with the United States.
"All of these proposals by Putin are long-standing and figure in his conception of Russo-American relations as elaborated in a number of speeches," Brenner said.
"They should be placed in the context of his strategic conception of how a multilateral world should function."
Hope Lingers
Just Foreign Policy think tank director Robert Naiman told Sputnik that the positive tone of the Helsinki talks did not indicate any sellout of US interests by Trump.
"US-Russia cooperation that has already occurred in Syria, because of increasing international perception that the war is winding down [and] because both the US and Russia are cooperating with… Turkey and the Kurds to some degree — there is not much daylight between them on that," he said.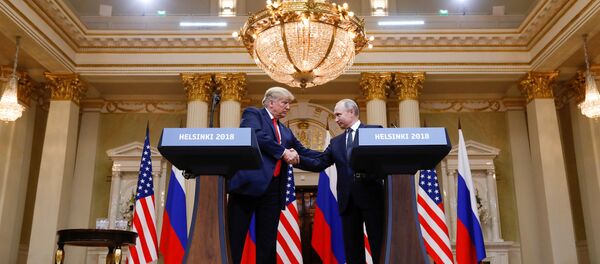 Trump and Putin also had the shared goal trying to avert any outbreak of war between Israel and Iran, Naiman pointed out.
"The US relationship with Israel and Russia's relationship with Iran make US-Russia a logical place to discuss avoiding conflict between Israel and Iran in Syria," Naiman said.
Far from undermining US security, Naiman expressed the hope that improved US-Russia dialogue on the Middle East would bring peace to other conflicts in the region.
"I hope that US-Russia success in ending the war in Syria would add momentum to the UN envoy's efforts to end the war in Yemen," he said.
In their talks, Trump and Putin agreed upon securing Israel's Golan Heights border with Syria in line with the 1974 ceasefire and voiced plans to increase humanitarian aid to the Syrian people.