"Iran continues to be China's important trade partner in Asia. The two countries maintain regular trade relations. In 2017, bilateral trade grew by 19 percent in comparison to 2016 and amounted to $37.1 billion," Gao Feng, the ministry's spokesman, said at a briefing, commenting on Iran's complaint against the United States to the International Court of Justice (ICJ).
Gao added that China opposes any unilateral sanctions and intends to maintain trade relations with Iran without violation of its international commitments.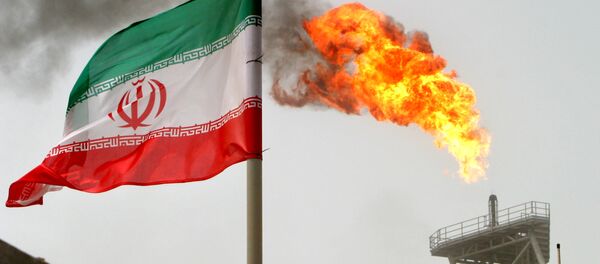 Earlier this week, Iran submitted a complaint to the ICJ against the United States over re-imposition of unilateral sanctions. Tehran claims that the United States violated the Treaty of Amity, Economic Relations, and Consular Rights signed in 1955 by the two parties.
On May 8, US President Donald Trump announced the United States' withdrawal from the Joint Comprehensive Plan of Action (JCPOA), also known as the Iran nuclear agreement. Trump said the United States would re-impose the previously lifted sanctions against Tehran, including secondary sanctions that target countries doing business with Iran.
The Trump administration has been seeking to persuade allies and friends, including China and India, to abandon oil imports from Iran.