"Iran has always been clear that creating indiscriminate weapons of mass destruction is against what we stand for as a country, and the notion that Iran would abandon any kind of sensitive information in some random warehouse in Tehran is laughably absurd," a spokesman from the Iranian mission said, according to the NYT.
"It's almost as if they are trying to see what outlandish claims they can get a Western audience to believe," the spokesman added.
The Iranian mission's response follows claims in the US media involving a daring Mossad operation this past winter to steel thousands of nuclear weapons program-related documents from a warehouse in the Iranian capital in January. Israel claimed its agents stole some 50,000 pages of information, as well as over 160 compact discs containing videos and other materials.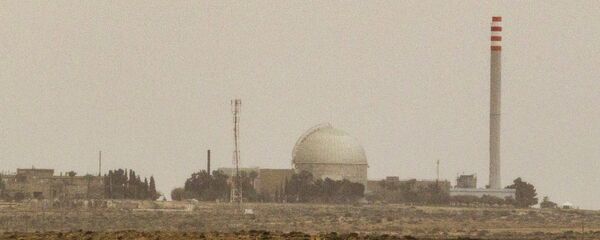 The documents served as the basis for Israeli Prime Minister Benjamin Netanyahu's April PowerPoint
presentation
, in which he accused Iran of "lying" about its suspended nuclear weapons program. Iran lambasted Netanyahu's presentation and insisted the documents were fake.
In May, President Trump withdrew the United States from the Joint Comprehensive Plan of Action (JCPOA) on Iran's nuclear program and vowed to reintroduce sanctions and add new pressure against the country. The JCPOA's other signatories, including Russia, China and the European powers, have been looking for ways to salvage the deal ever since. Tehran has warned that it might pull out of the JCPOA if its interests aren't met.
In May, the International Atomic Energy Agency, the UN's nuclear watchdog, said that it had "no credible" evidence that Iran had been working on a nuclear weapon after 2009 and has considered the issue "closed" since 2015. Russia has consistently stated that Moscow has seen no evidence of Iran working on a nuclear bomb. Israel is widely believed to possess between 80 and 400 nuclear warheads, but has never officially admitted or denied having them. Tel Aviv is not a signatory of the Treaty on the Non-Proliferation of Nuclear Weapons.