Steven Mnuchin said Sunday that G7 powers were taking seriously his call for them to drop tariffs and non-tariff trade barriers, adding that the Trump Administration would press these issues in upcoming talks with the European Union's top executive Jean-Claude Juncker.
"We very much support the idea that trade is important to the global economy, but it's got to be on fair and reciprocal terms," Steven Mnuchin was quoted as saying by Reuters.

Moreover, US Treasury Secretary said that he had had no substantive discussions on trade with China's finance minister, Liu Kun, at the G20 ministerial meeting.
"Any time they want to sit down and negotiate meaningful changes, I and our team are available," Mnuchin was quoted as saying by Reuters.
The United States and China are currently engaged in major trade dispute. On July 6, US 25-percent tariffs on $34 billion of Chinese goods entered into force, prompting reciprocal action from Beijing. The United States later threatened to impose 10 percent tariffs on another $200 billion of Chinese goods. The two countries had several sessions of trade negotiations but US President Donald Trump's top economic adviser Larry Kudlow said on Wednesday that the talks have stalled at the moment.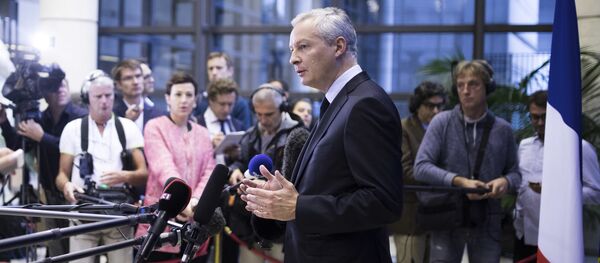 On Wednesday, the European Commission announced it was imposing provisional safeguards on imports of steel products after the United States introduced tariffs of 25 percent on steel and 10 percent on aluminum imports. Jean-Claude Juncker said that EU would respond in kind to any US measures on trade, and has already taken some steps in this direction, adding that any attempts to drive the Europeans apart would be unsuccessful.
The European Union has also imposed tariffs on US imports with an annual value of 2.8 billion euros, or roughly $3.3 billion, and filed a complaint with the World Trade Organization.
Steven Mnuchin said at a press conference following a G20 ministers' meeting in Buenos Aires that Donald Trump will attend the G20 summit, which will be held in Argentina on November 30 — December 1.
"He is coming [to the summit]. I will be pleased to come back with him… I know he's looking forward to participate in a very productive discussion with the [world] leaders," Mnuchin said