"A good trade dialogue… can only be held on the basis of reciprocity and equilibrium, and not under any circumstances on threats… I am not in favor of launching a large-scale trade dialogue since the context does not allow it," Macron said at a joint press conference with Spanish Prime Minister Pedro Sanchez.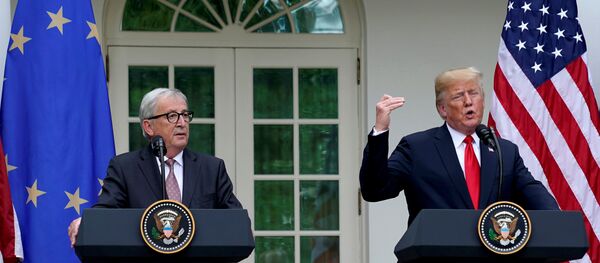 The French president stressed he wanted to see "clear signals" from the United States over steel and aluminum tariffs.
Macron, who stressed that France had never wanted a commercial war, was speaking a day after a meeting in Washington between European Commission President Jean-Claude Juncker and US leader Donald Trump, during which the sides announced "a new phase" in relations between the United States and the European Union, and agreed to work "toward zero tariffs, zero non-tariff barriers, and zero subsidies on non-auto industrial goods."