"It's not in Iran's interest at the moment to try to be hard-headed," foreign policy analyst Ramtin Mahdavi told Sputnik News Monday.
Trump said he "would certainly meet" with the Iranian president "any time they want to" during a joint news conference Monday with Italian Prime Minister Giuseppe Conte at the White House. Trump further offered that he'd conduct the meeting without preconditions.
The prospect of an Iran-Israel-US front determined to achieve Middle East peace has long been anathema to the more hawkish among the Washington foreign policy establishment. National Security Adviser John Bolton, who served as a US ambassador to the United Nations from 2005 to 2006, openly called for preemptively bombing Iran in a 2015 New York Times op-ed entitled "To Stop Iran's Bomb, Bomb Iran."
"The main issue is, how do you save the fundamental agenda that you have, which caused the creation of Hezbollah and the current Iranian position, while opening up to the West," Mahdavi said. "There is only one way," he noted, in reference to a joint deal between Tel Aviv, Tehran and Washington.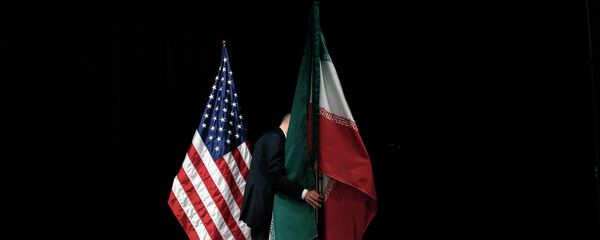 In late May, Iranian and Israeli representatives reportedly held "nod-and-wink" secret meetings in Amman, Jordan. A Jordanian mediator shuttled notes back and forth between the unknown Israeli officials and Iran's ambassador to Jordan, Mostafa Moslehzadeh, the Saudi-owned Elaph reported at the time. "Both Iran and Israel denied the meeting happened, which means it probably happened," Mahdavi said.
The success of a meeting between Washington and Tehran, and any subsequent agreements, hinge on the optics. "On the surface, Iran needs to lose, and the US needs to win. But, behind closed doors, Iran, the United States and Israel will all win," Mahdavi explained.
While Israel and Saudi Arabia, two nations cozy with Washington, maintain adversarial relations with Iran, the US has a key interest in bringing Iran into its circle of friends, according to Mahdavi.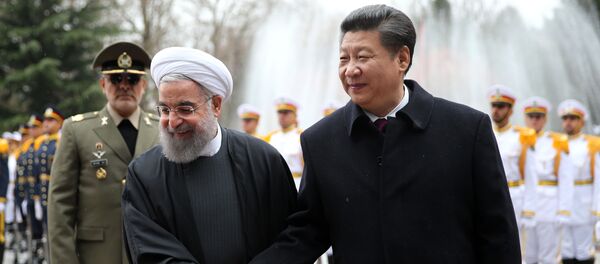 Sputnik News also reported last July that Tehran was the "anchor" of China's One Belt, One Road ambition to resurrect the ancient Silk Road with massive overland and maritime trade route investments. Trump has made the suppression of China's trading prowess a pillar of his presidency, with multiple rounds of tariffs imposed on Chinese goods. Warmer relations with Iran could be the 'trump' card in Trump's trade war against China. "To Tehran's west, railroads will link Turkey and Iran. From there, Turkey will serve as the 'spoke' for traded goods to funnel into Europe. On the other side of the compass dial, ground transportation routes will connect Tehran with Central Asian countries, Afghanistan and western China," Sputnik noted.
And without an accord in place, Mahdavi said it's likely a war may well erupt between the US, Israel and Iran, as officials in all three nations have threatened more than once. "Millions of Iranians, thousands of Americans and Israelis won't have to die" if an agreement can be reached, the analyst said.
"It's possible we're about to drastically switch our foreign policy."
Nevertheless, a deal still appears to be a long way off. Trump administration officials have requested to meet with Iran's Rouhani on eight occasions at the United Nations, Sputnik reported earlier this month, citing Rouhani's chief of staff.
The Iranians did not respond enthusiastically to Trump's suggestion on Monday.
A statement from Rouhani's presidential office said that Washington must first re-join the 2015 Iran nuclear deal brokered by former US President Barack Obama and the P5+1 powers before negotiations can commence with Trump.
"Respecting the Iranian nation's rights, reducing hostilities and returning to the nuclear deal are steps that can be taken to pave the bumpy road of talks between Iran and America," Adviser to the Iranian president Hamid Aboutalebi said on Twitter.
"Returning to the JCPOA is an obligatory condition for dialogue [between Tehran and the United States]," Hamid Aboutalebi said on Twitter.
Other analysts worry that it will be politically untenable for Tehran to find common ground with the United States, given its previous interventions and Trump's hostility to the Joint Comprehensive Plan of Action (JCPOA), the formal title of the Iran nuclear deal.
Plus, just recently on July 22, Trump threatened Iran via Twitter. "To Iranian President Rouhani: NEVER, EVER THREATEN THE UNITED STATES AGAIN OR YOU WILL SUFFER CONSEQUENCES THE LIKES OF WHICH FEW THROUGHOUT HISTORY HAVE EVER SUFFERED BEFORE."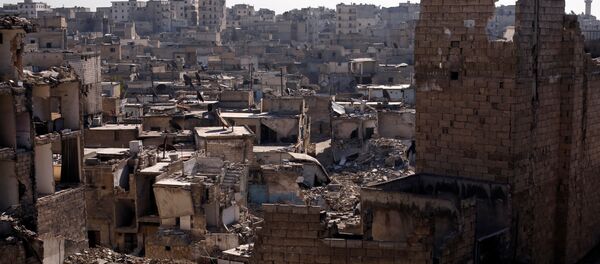 "I am skeptical about Trump's ability to pivot to diplomacy with Iran, but that is not to say a better deal cannot be achieved… The bottom line is that a better, bigger deal invariably will entail both American and Iranian concessions. If Trump isn't willing to recognize this, he should stop pretending that his reckless rhetoric and Twitter threats are aimed at paving the way for diplomacy," Trita Parsi, president of the National Iranian American Council, said in a op-ed Monday for NBC News.