Congress is set to allocate $50 million for the MDA to advance an effort to build a robust interceptor that can thwart a missile during its "boost phase," the missile's initial flight, according to a July 23 conference version of the National Defense Authorization Act (or NDAA, a bill that is passed every year authorizing, but not appropriating, funds for defense programs).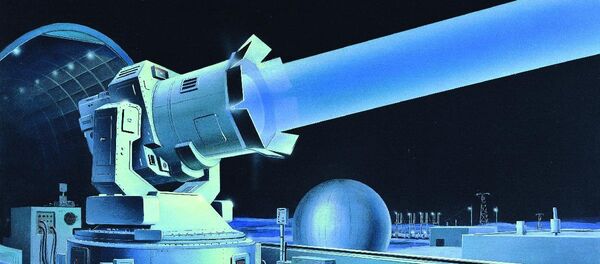 The agency did not ask for any funding to study "laser scaling for a boost phase intercept capability," according to Jen Judson, writing for Defense News. The Senate pushed for $80 million towards the study to get a boost-phase interceptor up and running, but the House's proposal to put $50 million toward the effort "won out" in conference, Defense News noted. (Conference refers to the process through which staffers from the Senate and the House meet and negotiate their differences before sending a final bill to the president.)
A summary of the NDAA draft says that the concept for a boost phase interceptor is to attach a laser to an unmanned aerial vehicle (UAV). The act authorizes MDA to develop the tech in conjunction with Japan and South Korea; the US Naval Institute has said that boost-phase interceptor tech could enhance US capabilities, "especially in the context of the North Korea threat."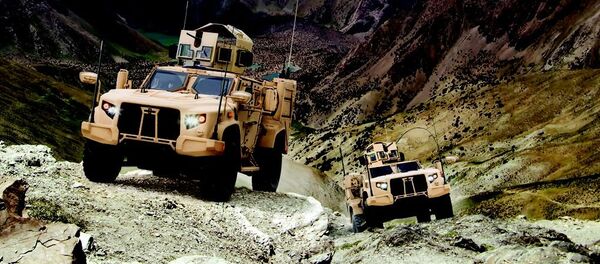 Three contracts will be dished out under the program to study algorithms, components and subsystems; and to review how technologies already mature may be used to help lower technology risk — the potential for technology to fail and disrupt the ballistic missile defense layers.
The program seems to overlap with the Congressionally beloved F-35 program, which receives incredible amounts of funding despite consistent quality issues and a contractor in Lockheed Martin that could be "much, much more cooperative and collaborative," in the words of a top Pentagon official.
Specifically, some in the US defense establishment envision the F-35 gathering visual data on ballistic missiles ascending to space and relaying a real-time picture of a ballistic missile to US military field and sea assets capable of launching interceptors. However, the F-35 would have to be in close proximity to the missile being launched if its sensors are to collect visual data on the missile and shoot all that data back to a Patriot or THAAD missile system or an Arleigh Burke-class missile destroyer.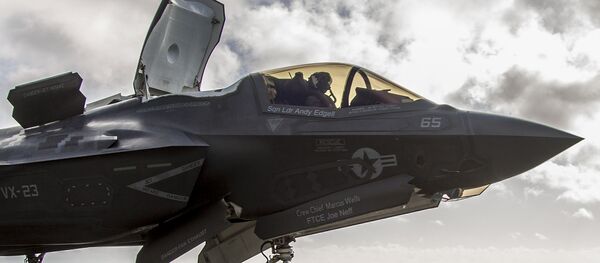 7 December 2017, 21:05 GMT
"You can give that information to a shooter. That shooter now has information to go and put his information in the right place. Thus the radar doesn't have to search, it goes, 'I know where it [the missile] is; it's right there," John Montgomery, of Northrop Grumman's targeting division, told reporters August.
Rep. Duncan Hunter (R-CA) expressed belief that the F-35 could shoot down nuclear-armed ballistic missiles in comments he made last year. This idea did not go over well with others in the missile defense community. Jeffrey Lewis of the Middlebury Institute of International Studies told Vice last year that the Congressman's idea was "cray cray" and would never work.