"The number of deaths – and it is really regrettable and unfortunate – has risen to six, as three of the victims succumbed to injuries," a representative of police told a press conference as broadcast by SABC News.
Judging from this video taken I am told this afternoon in Harare the army have not yet quelled the spirit of young people in Harare. I pray that wise counsel prevails so that we end the bloodshed. pic.twitter.com/FDGvH74jXu

— David Coltart (@DavidColtart) 2 августа 2018 г.
The representative added that 14 people were injured during the unrest. On Monday, Zimbabweans took part in the first presidential and parliamentary elections since long-time leader Robert Mugabe's removal from power.
BREAKING Zimbabwean Army rolls into Harare #InZimHarare @eNCA#ZimElections2018 pic.twitter.com/jU3z4QZr65

— Aldrin Sampear (@AldrinSampear) 1 августа 2018 г.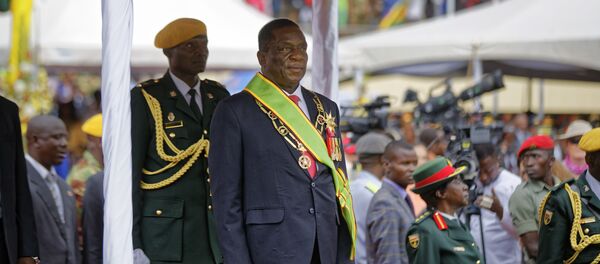 On Tuesday, Movement for Democratic Change (MDC) presidential candidate Nelson Chamisa claimed that he won the election, but the results are yet to be announced.
The ruling Zimbabwe African National Union – Patriotic Front (ZANU-PF) party has won the majority of seats in the lower house of parliament.