Some 23 contractors were able to secure work for an $800 million project developing unmanned underwater vehicles, sometimes called UUVs, underwater drones or underwater submersibles.
What kind of work will these 23 companies do? According to a July 31 notification from the US Defense Department, the companies will "support research and development for the procurement of materials and services used to develop, build, fabricate and support the Unmanned Undersea Vehicle Family of Systems."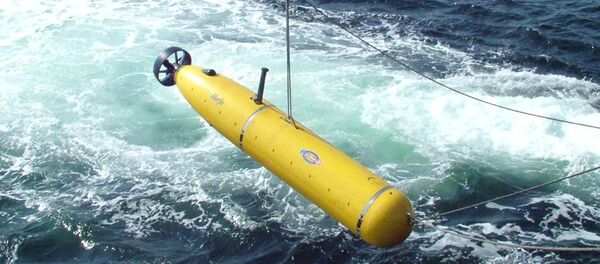 4 January 2018, 19:19 GMT
Companies to secure work on the contract, whose total value reaches $794 million if options stated in the contract are exercised — though it's not clear whether the companies, the Pentagon or both have the right to exercise those options — include well-known firms like BAE Systems, Northrop Grumman, Raytheon and General Dynamics One Source. Perhaps less-well known contractors who will participate in the project include Science Applications International Corp, Woods Hole Oceanographic Institute, the Southwest Research Institute and Hamilton Sundstrand.
The contract to support research and development for buying parts for underwater drones is expected to wrap up in five years, by 2023, the notification said.
The notification went on to explain that the decision to bring on these 23 companies was made after a competitive bidding process in which 28 companies made offers to do the work.
Other advanced navies such as the Indian Navy and China's People's Liberation Army-Navy are developing AI-based underwater drone submarines, Sputnik has reported, while the Russian Navy's underwater drone is reported to have advanced stealth capabilities.