After the capitulation of over 150 Daesh (ISIS/ISIL)* fighters in the northern province of Jawzjan of the Islamic Republic of Afghanistan (IRA), Afghan authorities believe that the terrorist  groups no longer threaten the security of the state.
"About 250 militants under the leadership of Moulawi Habiborrahmanand and his deputy, Mufti Nematollah surrendered to the IRA's security forces. We transferred them to the authorities of Afghanistan," the official representative of the Ministry of Defense of Afghanistan, General Mohammad Radmanesh told Sputnik Afghanistan.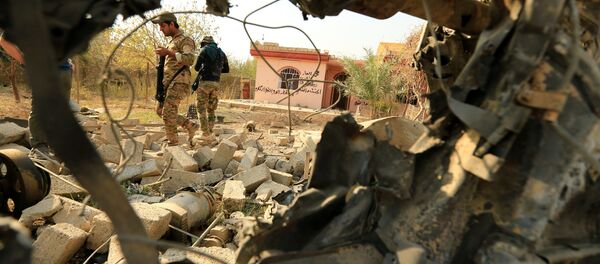 The capitulation took place in the Darzab district of Jawzjan province, located in the north of the IRA and bordering Turkmenistan. The terrorists also handed their weapons over to Afghan security forces.
When asked whether the submission of Daesh militants in the north of the country means the resounding defeat of the organization in the northern parts of Afghanistan, Gen. Radmanesh specified that individual groups of terrorists are still hiding out in the north.
"However, they cannot commit any provocations," he opined. "In general, these people no longer pose threats and challenges [to Afghanistan]."
According to Radmanesh, Darzab district used to be Daesh's largest stronghold in the country: "The Afghan Air Force, ground forces and artillery took part in the counter-terror operations," he pointed out. "The fighters had no choice but to surrender. The pressure of the Afghan security forces forced them to capitulate. Now the only top dog in the country and especially in the north is the Afghan government's troops."
The representative from the Ministry of Defense added that Afghan judicial authorities will hold the terrorists accountable for the crimes committed in the country.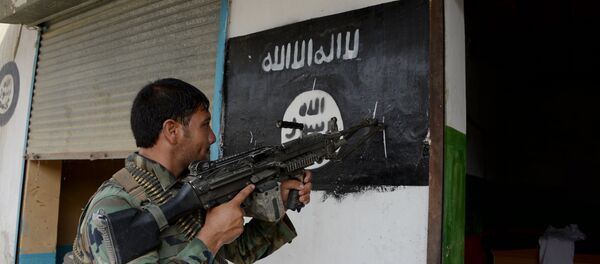 However, while the residents of Qush-tapa and Darzab districts of Jawzjan province, who were earlier forced to flee the region, have demanded that the terrorists be prosecuted to the fullest extent of the law, a terrorist commander has told journalists that the Afghan government had promised to pardon them if they join the peace process.
In recent months Daesh has turned out to be a serious challenge to the security of the country's north. Despite the fact that government forces have repeatedly bombed the region and carried out operations against terrorists, it took a lot of time for them to reduce the threat.
For nearly two decades the IRA has been subjected to repeated terrorist assaults by the Afghan Taliban*. Since 2015, Daesh terrorists have expanded their operations to Afghanistan.
The US has been trying to solve the Taliban dilemma. In late July, The Wall Street Journal reported that Alice Wells, deputy assistant secretary for South and Central Asia at the US State Department, had met with the representatives of the Afghan Taliban in Qatar.