"I confirm that he has been notified about the offer. Mr. Assange is now considering it in consultation with his lawyers in the US," Carlos Poveda Moreno said.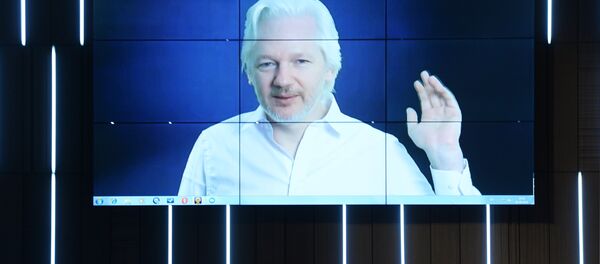 US authorities are conducting a multi-pronged inquiry into Russia's perceived attempts to tilt the election in Donald Trump's favor, a claim rejected as unfounded by the Kremlin.
Assange, whose website leaked evidence of Democratic bosses conspiring to sideline Bernie Sanders during 2016 primaries, bashed the Senate Intelligence Committee last October for not hearing him out.
This month the panel handed him an invitation to testify via US embassy in London. Assange has been living at Ecuador's UK embassy for six years for fears of being extradited to the United States where he is wanted for exposing US war crimes in Iraq.
READ MORE: US Senate Intel Committee Urges Assange to Testify in Russia Probe
His lawyer said cooperation by Ecuadorian President Lenin Moreno would be needed if the activist decides to testify. Moreno said last month he disapproved of Assange's activities after cutting his Internet connection in spring.