The incident is active and police continue to work on the scene of a shooting on Brookside Drive. Police urged people to avoid the area as well as "stay in their homes with doors locked at this time for their safety."
Following the incident, Canadian Prime Minister Justin Trudeau said in a statement that he is closely following the shooting.
"Awful news coming out of Fredericton. My heart goes out to everyone affected by this morning's shooting. We're following the situation closely," Trudeau said in a Twitter message.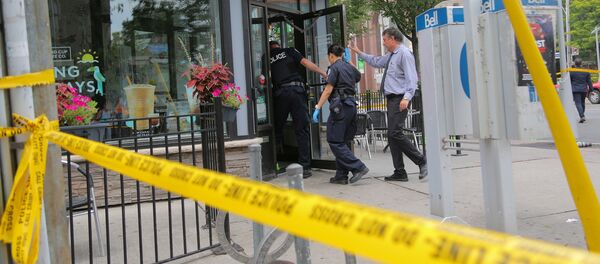 The prime minister of the province of New Brunswick also issued a statement on Friday saying, "we are all shocked and saddened to learn this morning of the ongoing tragic incident in Fredericton."
In July, another deadly shooting occurred in Toronto. A woman and a young girl were killed and 13 others injured in the attack. The person allegedly responsible for the shooting, 29-year-old Faisal Hussain, died from a gunshot wound, but the authorities did not specify whether he was shot by the police. According to the AP news agency, Hussain's family said he suffered from serious mental problems, but they never expected him to become violent.