Danielle Breene, a 22-year-old Brazilian student who has never been on a single date, has put up her virginity up for auction, seeking to improve her family's financial comfort. 
She has revealed to The Daily Mail's women's column that she hopes to make around $950,000 out of the deal and has so far received an offer of $317,000, still waiting for higher bidders to partake.
Breene has to hide her face to keep her family from becoming aware of her business venture. She said she was inspired by other "virginity auction" examples, adding that she has confided in just one friend, who will act as a contact person to ensure her safety.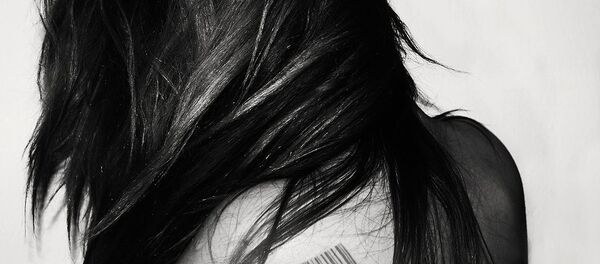 16 January 2018, 19:34 GMT
"I've never dated and I'm very shy. I hope the winner be a kind and polite person, a gentleman," she noted, stating the money will be spent on a home for her mother and sister and to cover a student loan.
However, staying safe is her top priority and she said that she will hire a bodyguard to accompany her on the day she is to meet the winning bidder.
This is not the first case of virginity auctioning, however controversial it may sound. A number of successfully sealed and fulfilled deals grabbed the spotlight earlier, making crowds of girls seriously consider the idea of setting up their auction page, among them Dutch students Lola, 18, and Monica, 20, verified as virgins through medical testing; 18-year-old Italian school graduate 'Nicole' and others.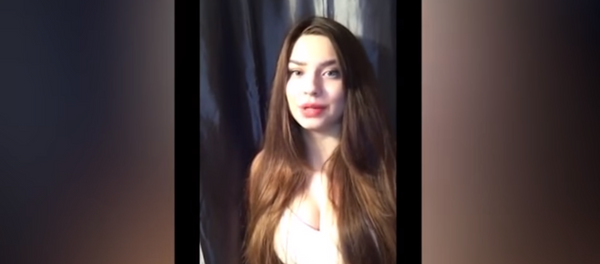 16 November 2017, 19:00 GMT
Natalie Dylan: Most Expensive Virginity Sale
Back in 2009, when the internet virginity sale business sprang into existence, bidding in the auction for the virginity of Natalie Dylan, a 22-year-old student from San Diego, reached absurd highs of $3.7 million, with her photos becoming a hit search on Google.
US Student 'Giselle'
One encouraging example for an array of girls is the American student and part-time model known by the name Giselle, who claimed in November last year that she had sold her virginity to an Abu Dhabi entrepreneur for $3 million. According to the Cinderella Escorts website, a Germany-based escort service where the auction "lot" was listed, the price stood at €2.5 million and the bidding indeed took place in the UAE's capital.
READ MORE: Corporate Responsibility: Virgin Airlines Halts Forced Deportation on Flights
Romanian Model Alexandra Kefren 
The Cinderella Escorts platform was also famously used to broker a deal by 18-year-old Romanian model Alexandra Kefren, who sold her first sex experience to a Hong Kong businessman for around €2.5 million back in 2016.
'Jasmine' From UK
The woman, "Jasmine," having first auditioned three men on dates, fetched a whopping sum of €1.2 for the sale of her first time to a Hollywood actor in March 2018, according to the same agency, making it "an amazing" experience  for her.