Too Complex
"The F-35 is a very complex system and, as such, it has lots of holes, bugs and other things, and it is very difficult to debug it. Like other problems, all this is because it is an excessively high-tech aircraft," Drozdenko said.
He mentioned the problems the F-35 has had with its radar-evading coating and the life support system for its pilots.
"The Americans tolerate this plane because it's a very big and expensive business with contracts running into trillions of dollars. While they keep making the F-35as, the Americans are modernizing their 4++ generation F-18s and F-15s trying to bring them up to par with Russia's Su-35," he noted.
The expert stressed that a single-hour flight of an F-35 costs about $40,000 compared to about $18,000 for an F-18.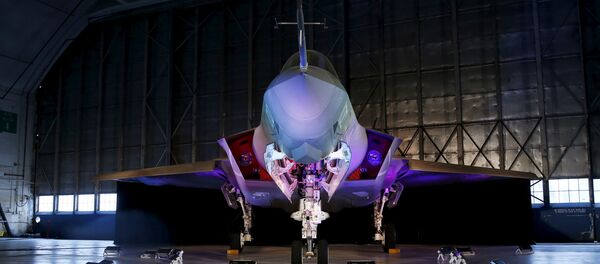 "Unlike us, the Americans rely too much on stealth. However, radar technology is developing fast and invisibility is no longer a sure-fire guarantor of air supremacy," Drozdenko explained.
He added that Russia, while also using stealth technology, still prioritizes the plane per se.
"Dogfights haven't gone anywhere. They will fire from a distance the first day, but a couple of days later, we'll be flying like we always did before," he said.
Too Expensive
Another big question is whether we really need such expensive planes like F-35s and Su-57s.
Drozdenko believes that instead of going for the fifth generation, Russia should use the Su-57 prototype to develop a six-generation fighter.
"We should keep in mind that the Su-35S can see the F-35 all right and it has excellent flying characteristics too."
Dmitry Drozdenko doesn't think that Turkey would opt to buy Su-57s from Russia instead of the F-35s whose delivery has been put on hold by Washington, simply because Ankara has already paid for their delivery.
"Another reason is that Turkey is part of the production chain and its exit would cost Lockheed Martin a lot of money," the expert said, adding that the current spat between Turkey and the US was unlikely to  result in a complete break-off because Turkey is too important ally for the US in the region.
Still another reason for Washington's decision to suspend the F-35s' delivery to Turkey is Ankara's decision to buy two batteries of the S-400 system from Russia.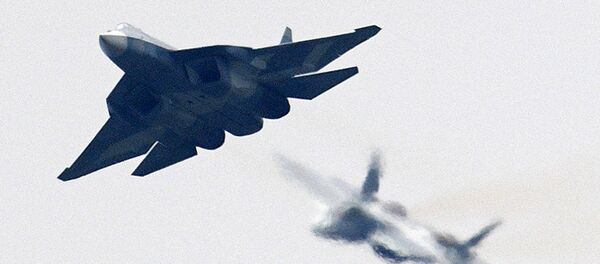 "Why don't the Americans want to hand these planes over to Turkey? I think one reason is that the F-35s' arrival would create a unique situation where US planes and Russian missile defense systems find themselves as part of a single armed force. Then it could transpire that the stealth fighter is not as stealthy as is touted. The word could leak out for everyone to realize that the F-35 is really not such a big deal after all. This could lead to a financial scandal."
With India having pulled out of  an 11-year joint program to develop a fifth generation  fighter jet with Russia, built around the Su-57, Drozdenko  said that it remains unclear whether Delhi really needs a fifth generation fighter.
While admitting that technology-wise the F-35 leaves the Su-35 behind, the expert said that in a combat situation, technology is not always the winner.
"Imagine a BMW and a Russian Niva on a bumpy road somewhere deep in Russia. Which of the two will drive out? Technology is technology, but war is war," he noted.
He added that quality management with the F-35 depends directly on the manufacturer supplying spare parts, etc.
"But what happens if a country buying these planes falls out of Washington's favor? If it does, the Americans will simply pull the plug and the plane is no longer a plane. Everyone who buys [F-35] immediately becomes dependent on someone who has his finger on the button," Dmitry Drozdenko emphasized.
S-400
Washington earlier warned Turkey that its planned purchase of the S-400 air defense system from Russia could reflect negatively on the supply of F-35s to its NATO ally.
READ MORE: Russia's Su-57 Jets to Be 'Considerably Cheaper' Than US F-35s — Lawmaker
Washington is trying to persuade Turkey to buy the US-made MIM-104 Patriot surface-to-air-missiles, citing the S-400's incompatibility with NATO Standards
Moscow and Ankara inked a loan agreement for the acquisition of four S-400 air defense missile battery systems in December 2017. The initial delivery of the Russian-made advanced missile system to Turkey is planned for the first quarter of 2020.
The views and opinions expressed by the speaker do not necessarily reflect those of Sputnik.